Thank you for being a part of our 2019 Annual General Meeting!
Scroll from the bottom upwards to see the events of the day unfold.
Remember to check us out on Instagram @upmpeople. Tell us what you think of our AGM Insta Story!
Interested in the decisions made? Read the press release!
16.20 Of course! We should have known. It's time for coffee and well-deserved cake.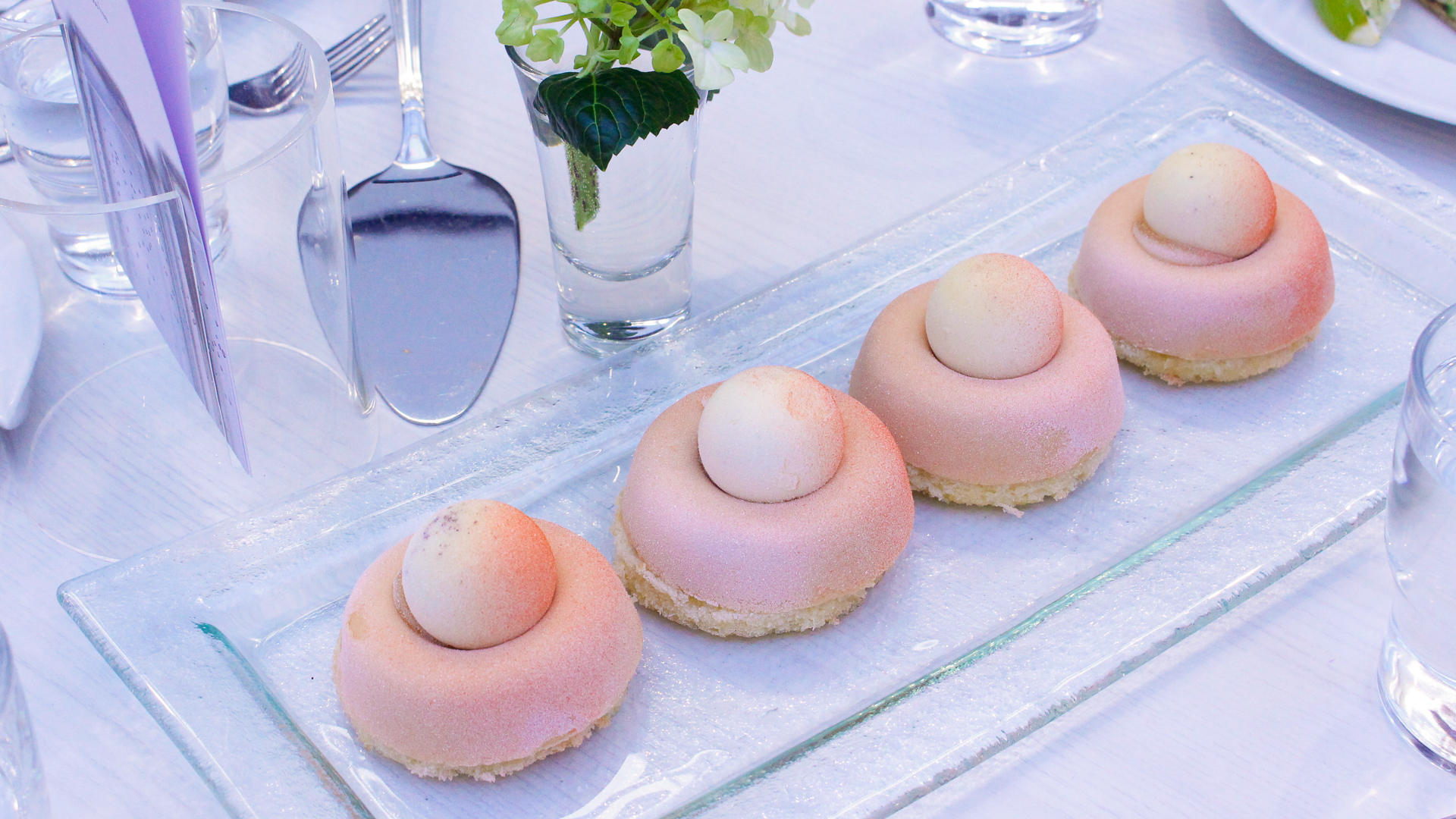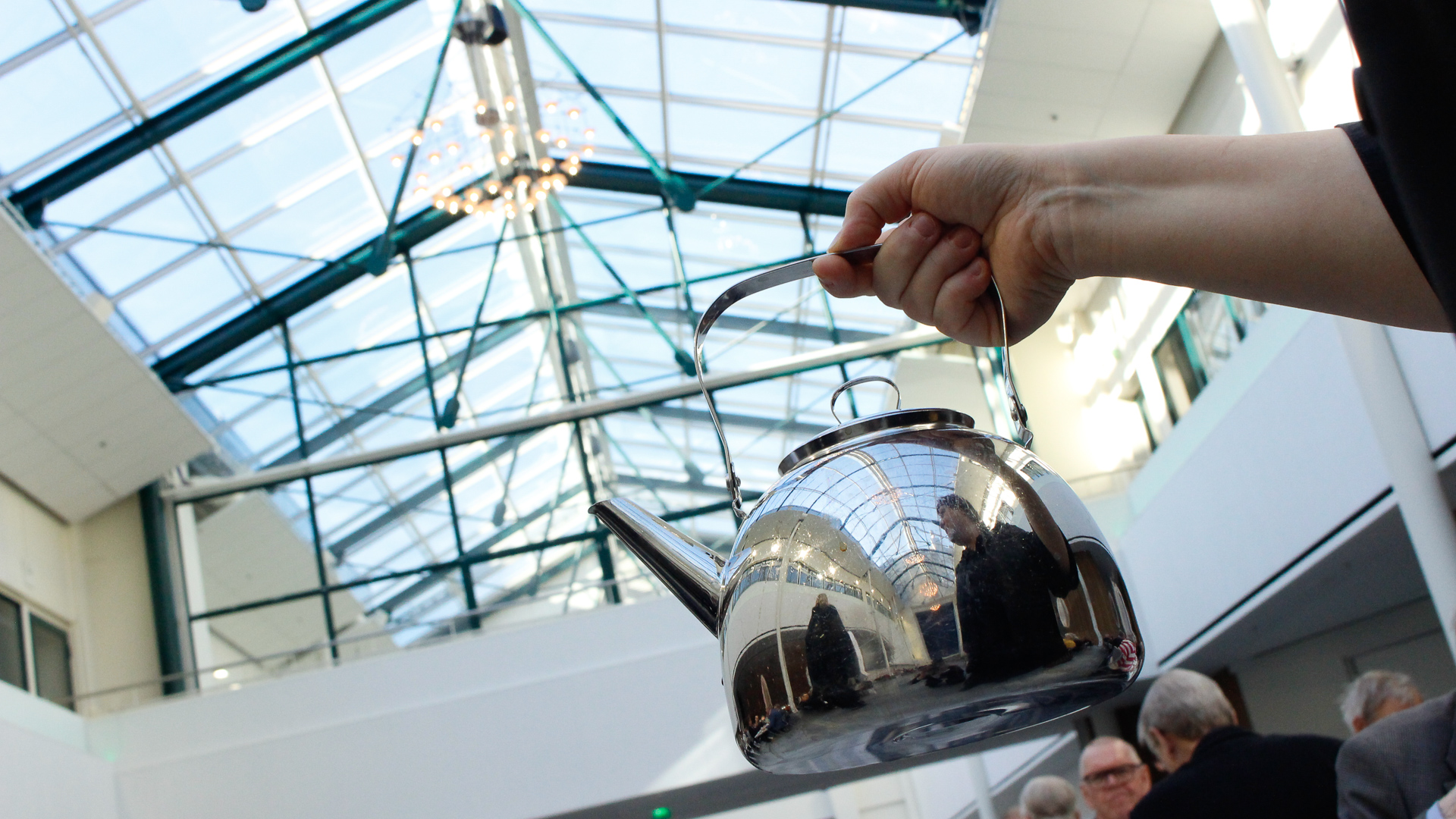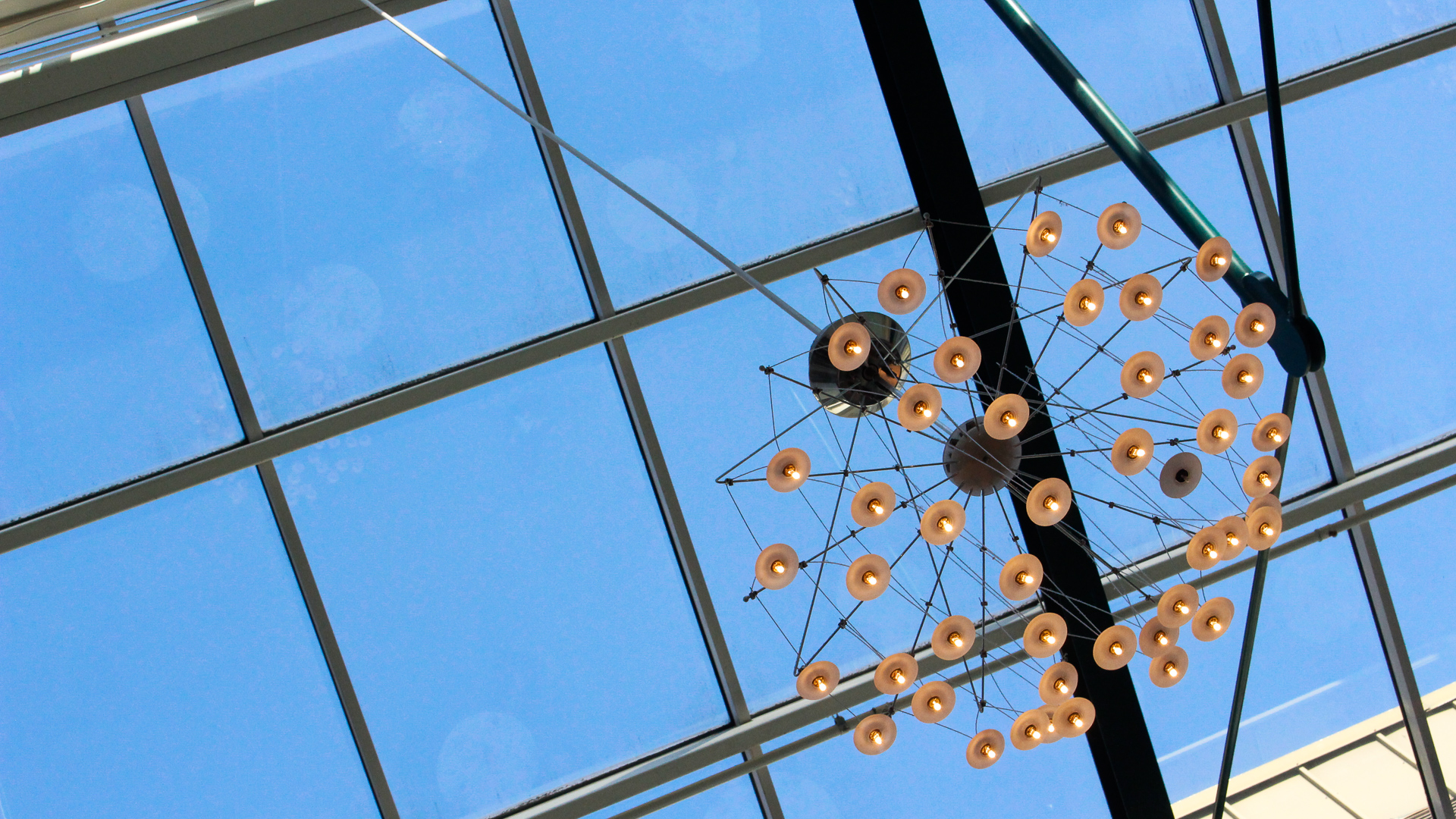 The shareholders' giftbags include something pretty special this year: a 3D-printed keyholder! UPM Formi 3D biocomposite material is suitable for 3D printing architects' three-dimensional concept models of buildings. The material can also be used in industrial design, construction and interior design, among others.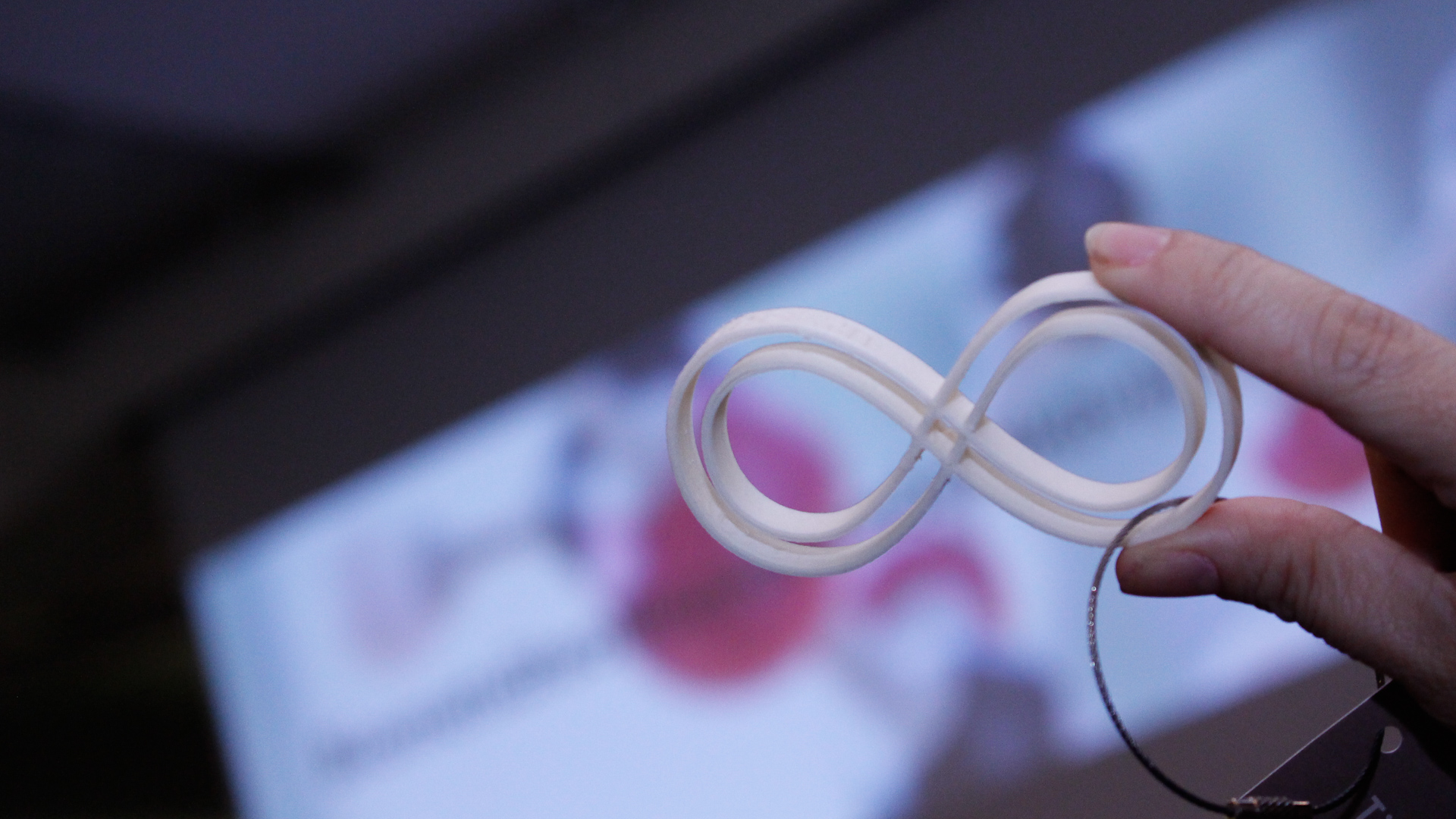 16.13 The meeting has ended. People are hurrying out the door... We wonder where to?
16.05 Q&A session has ended. Next: moving forward on the agenda.
15.40 The audience is presenting insightful questions.
15.22 President and CEO Jussi Pesonen has finished his review. Now it's time for questions from the audience.
15.21 Jussi Pesonen: A future beyond fossils is a key driver for us.
15.20 Jussi Pesonen:UPM transformation, performance and disciplined capital allocation are reflected in shareholder value.
15.02 Jussi Pesonen: "We innovate for a future beyond fossils."
14.52 Jussi Pesonen: Sustainable forestry preserves forests and increases carbon sinks.
14.51 Jussi Pesonen: UPM has a comprehensive approach to climate change mitigation.
14,48 Jussi Pesonen: UPM's Board of Directors has proposed a dividend of EUR 1.30 per share for 2018, representing an increase of 13% from the previous year.
14.34 Jussi Pesonen: UPM reached record earnings and value creation in 2018.
14.25 Jussi Pesonen: UPM offers sustainable and safe products for everyday use.
14.19 CEO Jussi Pesonen presenting the highlights of the year and the spearheads of future growth.
14.12 Johan Aalto, Senior Partner of Hannes Snellman, has been chosen as chairman for this afternoon.
14.11 The meeting has been opened.
14.10 Current topic at the meeting: Group financial performance.
14.03 Global economy prospects being discussed.
14:00 Chairman of the Board of Directors Björn Wahlroos is now opening the meeting.
13.59 You can also follow the event on Twitter @UPMGlobal and @UPM_Suomi. Also note @JussiPesonenUPM.

13.55 It's time to start the meeting. Only the head photographer can photograph during the meeting. We will update the blog with material related to the AGM presentations.
13.52 listen: doors closing

13.45 listen to agm buzz
13.00 As usual, we have reserved an hour before the meeting for catching up with our six business areas and our innovations at the product exhibition.
Demand for pulp is supported by global consumer megatrends and the need to find more sustainable alternatives for fossil-based materials. Over the past years, UPM Pulp has increased production capacity of existing pulp mills by more than 500,000 tonnes. UPM is studying the potential of building a new world-class pulp mill in Uruguay. The topic, which has raised a lot of interest in international media, also interests our shareholders. Sari Hörkkö presenting at the AGM.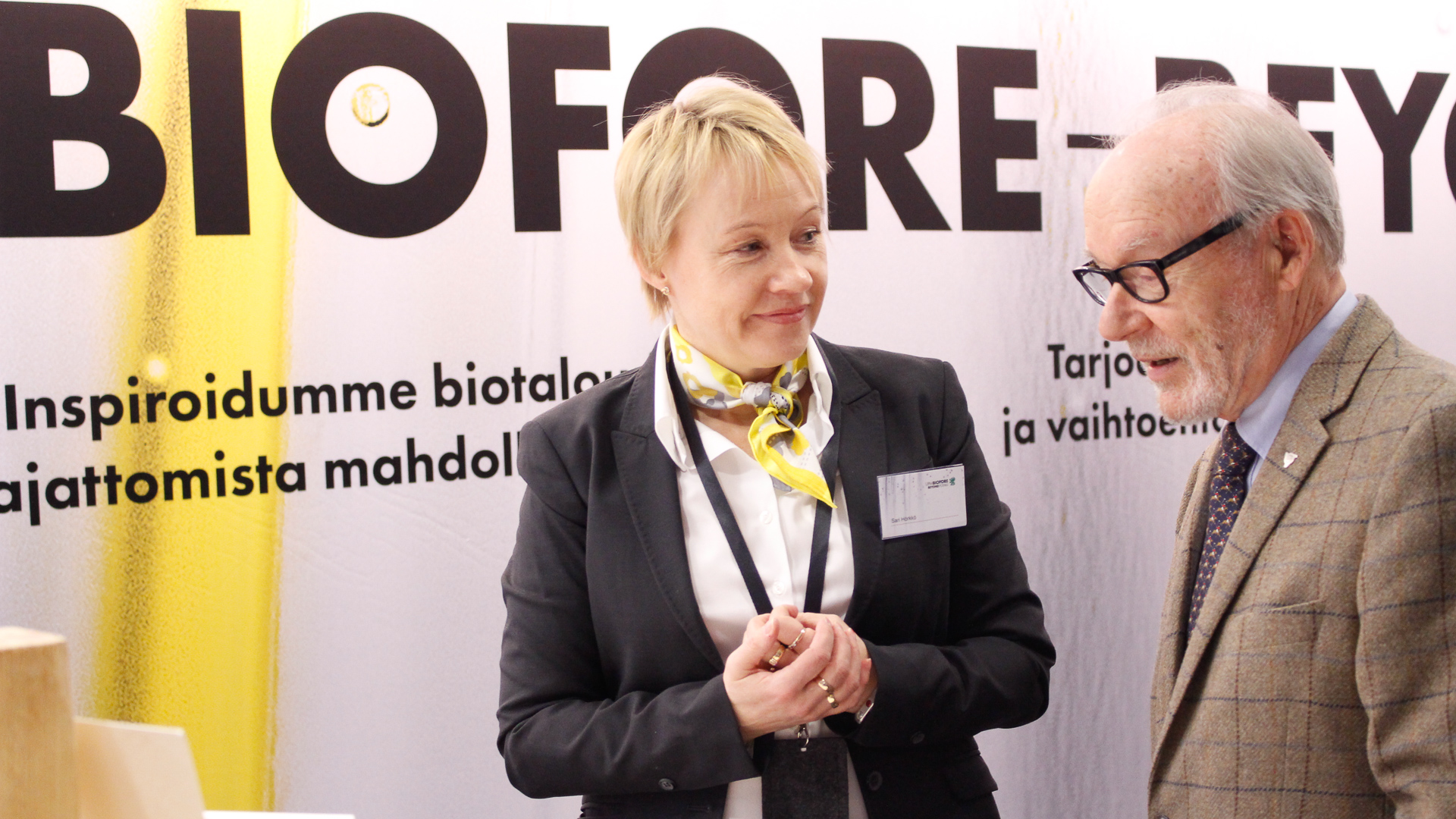 UPM Specialty Papers is actively developing alternatives to fossil-based raw materials, such as recyclable and renewable barrier papers in packaging. These specialty papers can, among other uses, replace plastic-coated disposable papers in packaging food as well as in everyday products such as copy papers.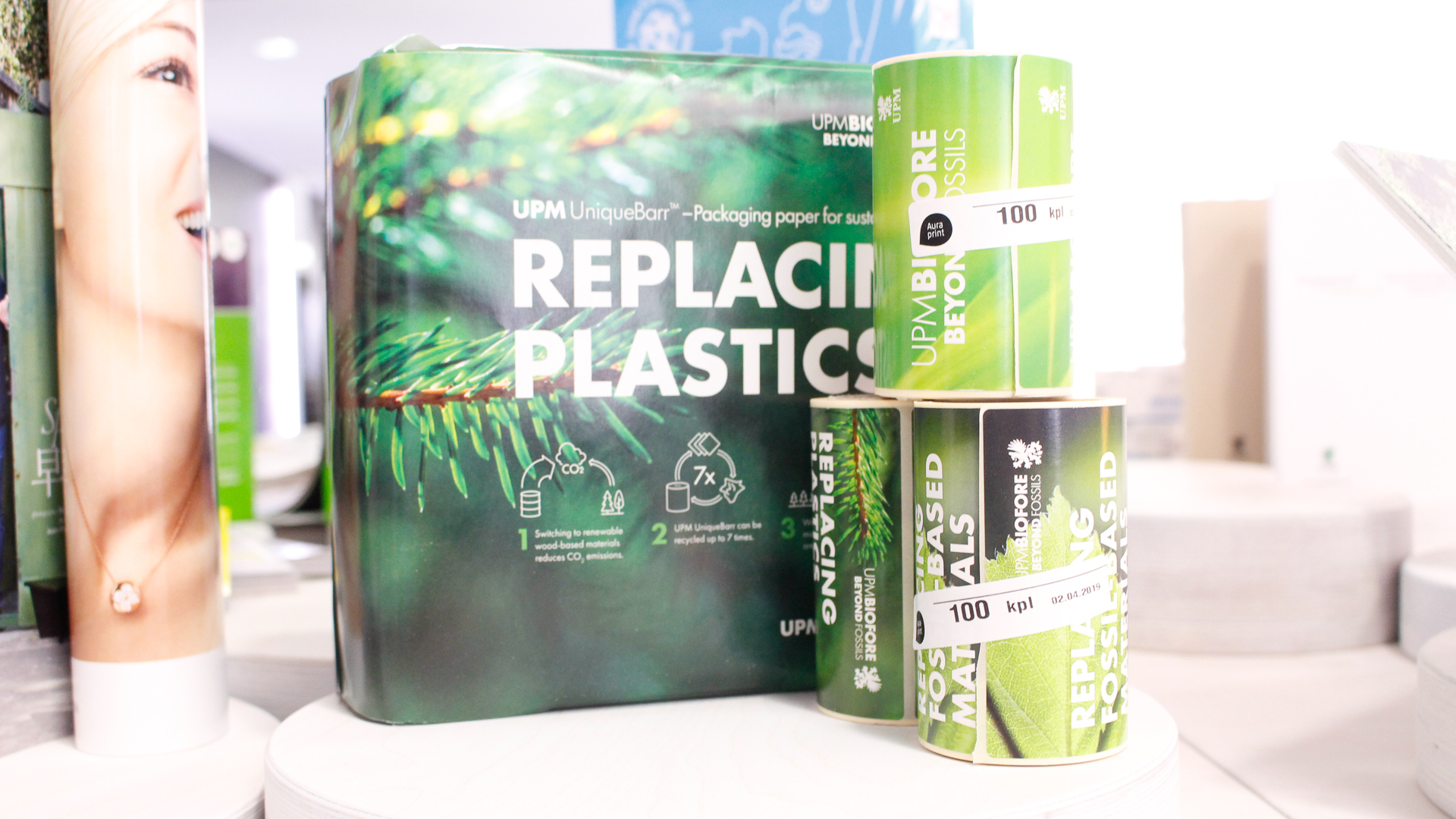 UPM Biochemicals develops innovative, sustainable and competitive wood-based biochemicals. One of the most interesting areas of development is lignin: a 100% bio-based substance that can be found in the cell walls of all plants and especially trees, making up to 30% of their entire biomass. Lignin is a versatile biomaterial that helps to reduce our dependence on fossil-based raw materials. For some shareholders, lignin is an old acquaintance but its many application possibilities are news to most! Presenting at the AGM Sanna Valkonen from UPM Biochemicals.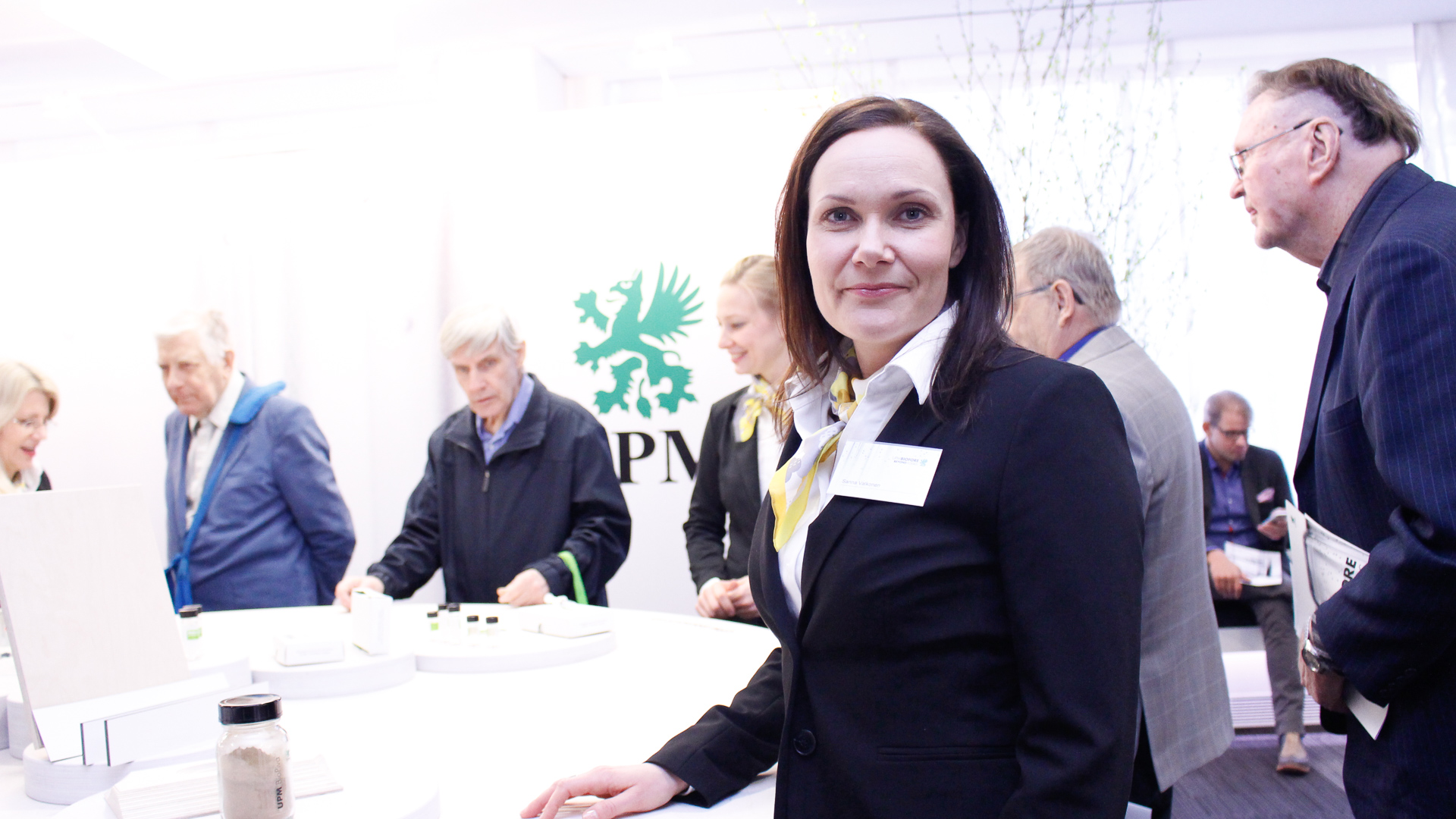 A bio-based glue is reality! UPM Plywood has started using a new sustainable lignin-based WISA BioBond gluing technology in plywood manufacturing. In this innovative technology, 50% of the fossil-based phenol is replaced with lignin, which is obtained as a by-product of pulp production. The miracles of the forest manage to amaze our shareholders (and all of us!) every year.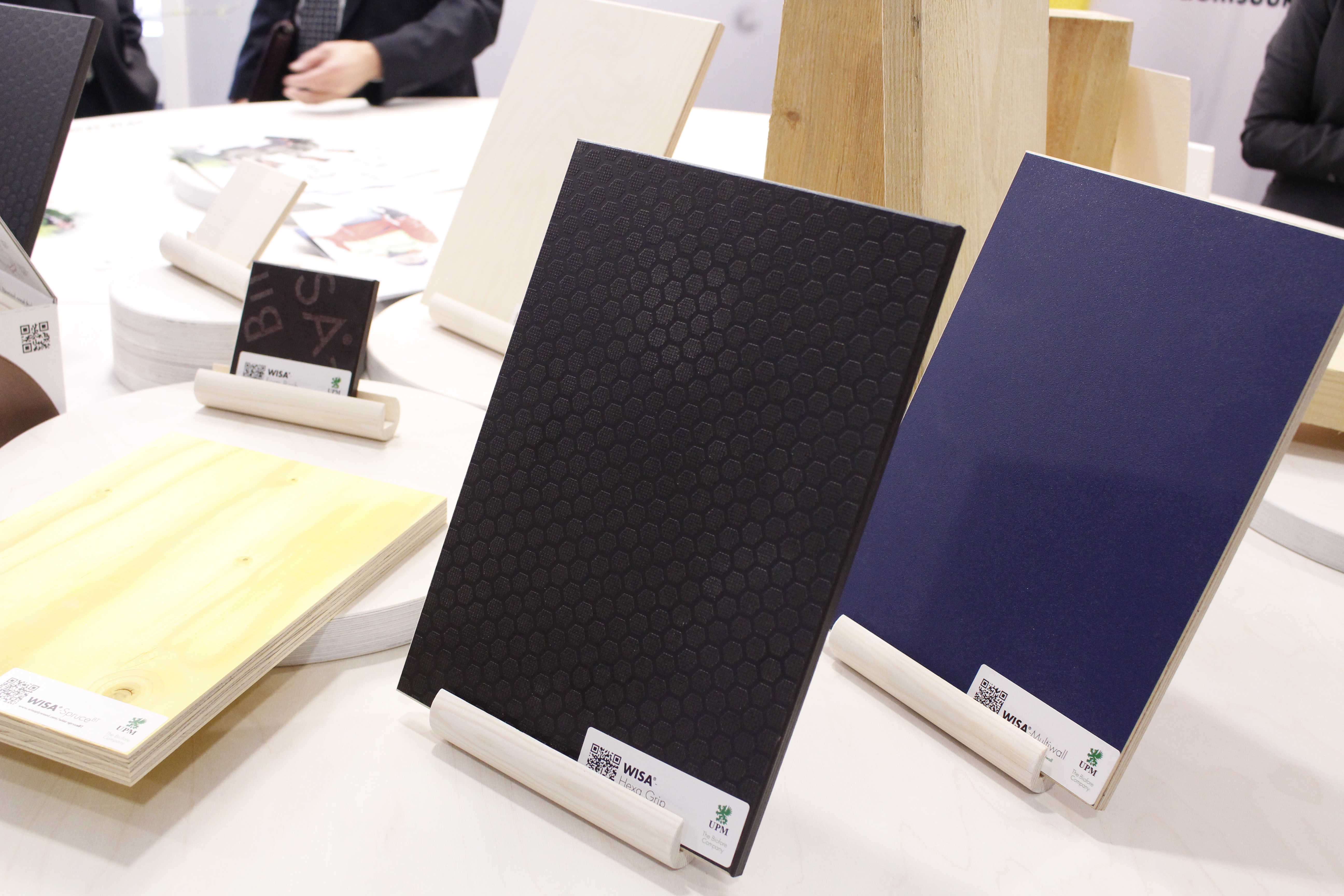 UPM Timber is a trusted supplier of sawn Nordic timber. The raw material source is certified and the latest sawmilling techniques are used. More than 1,500 standard and special timber products as well as over different 300 sawing sets open a world of possibilities to our customers. Wood construction is always a hot topic whenever Finnish people meet! Building out of wood is also a great way to store carbon.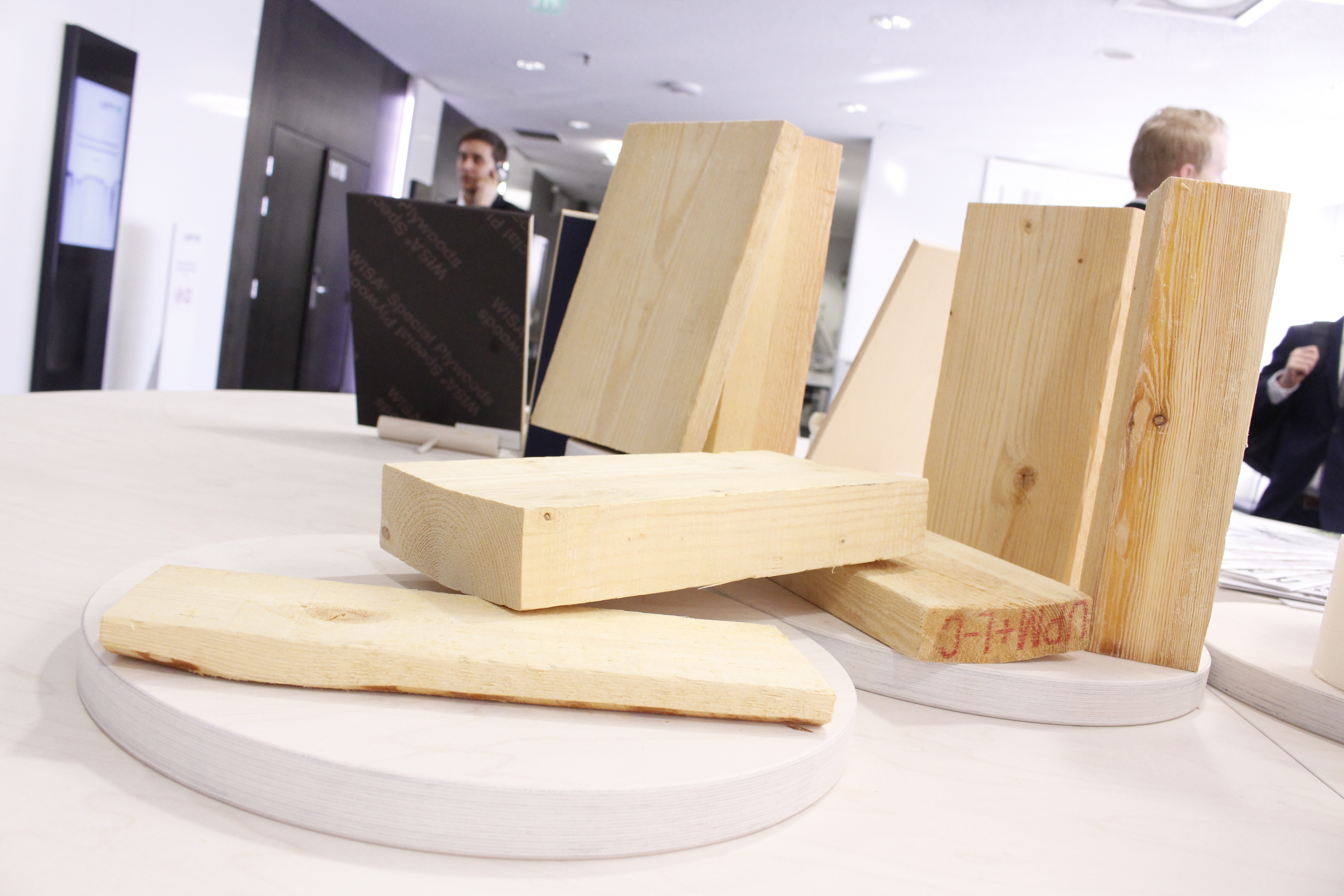 UPM's fast pace of development in the biomedicals field is impressive. GrowDex®, a nanocellulose hydrogel, commercialised by UPM, is suitable for 3D cell culturing and related applications, for example, in medical development and research. We are also launching an advanced wound dressing product, based on nanocellulose-based films that are applied to wounds.

Listen to an interview with Director, UPM Biomedicals, Jane Spencer-Fry:
listen: jane Spencer-Fry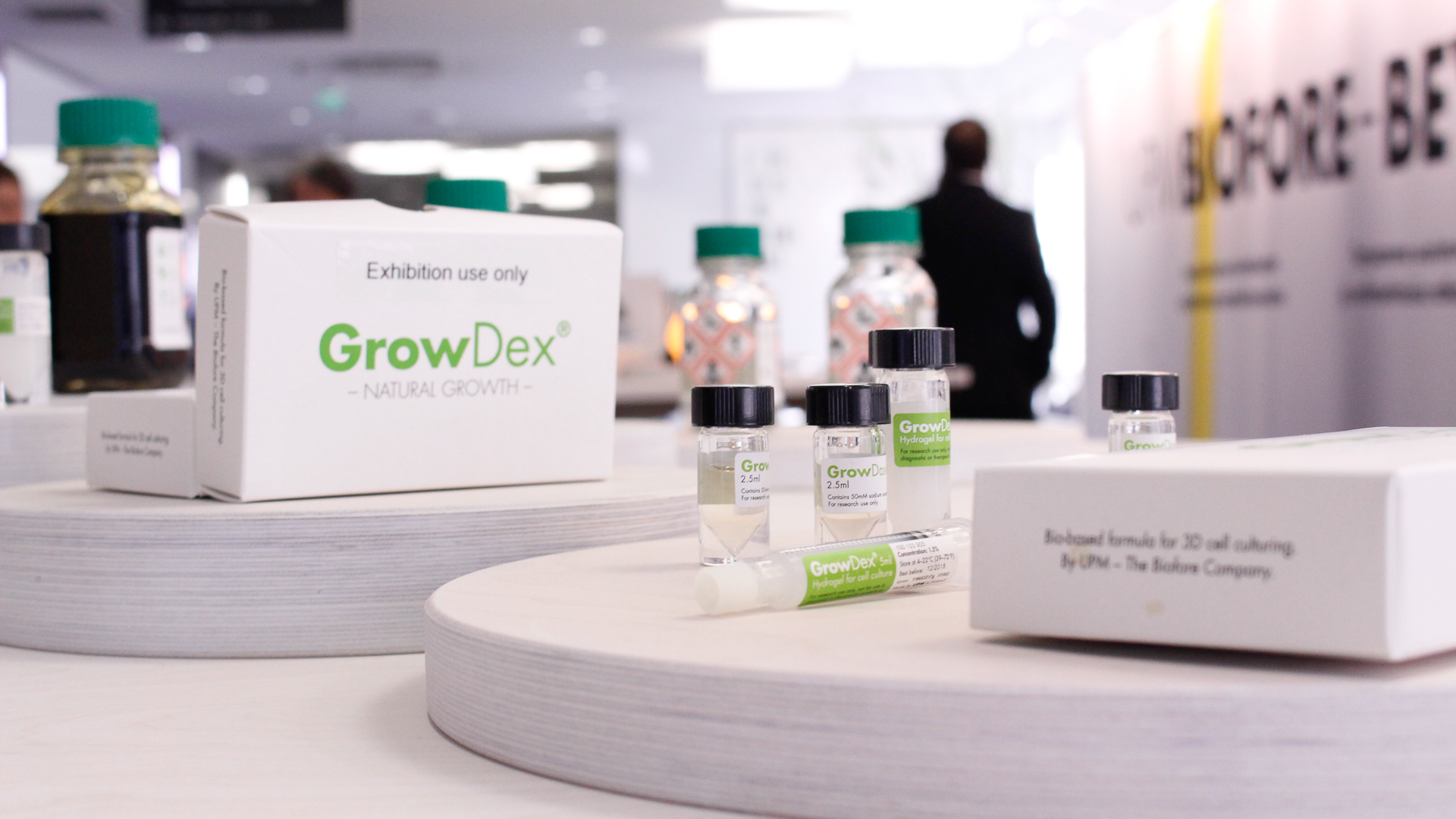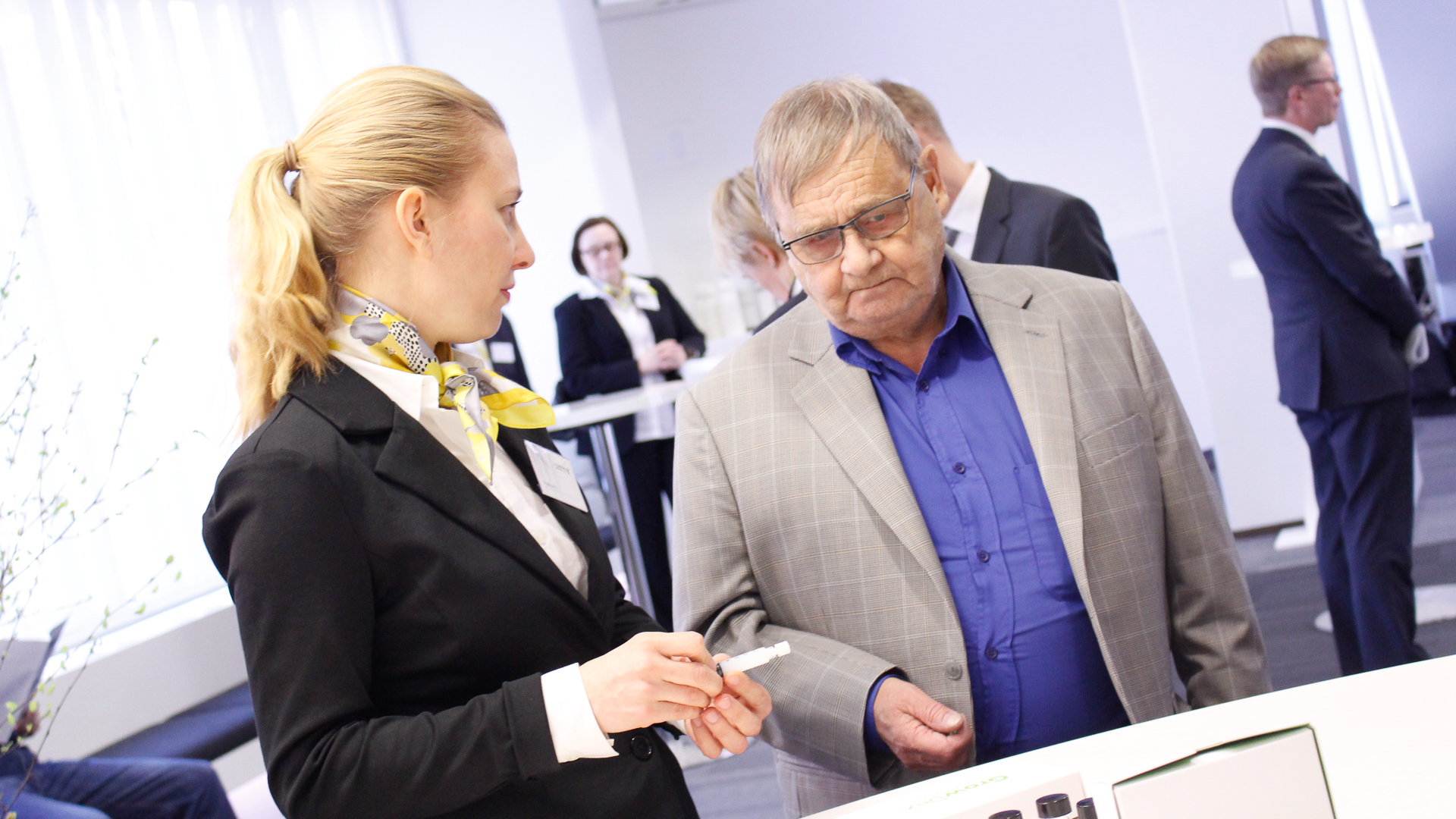 Did you know that global demand for electricity is estimated to double by 2050? The increasing need can be covered by clean energy production. By 2050, wind and solar technology are expected to provide for almost 50% of total electricity globally; with hydro, nuclear and other renewables contributing to take zero-carbon electricity to 71%. UPM Energy is the second largest energy company in Finland. Antti Sauliala and Jarkko Nyrhinen presenting at the AGM.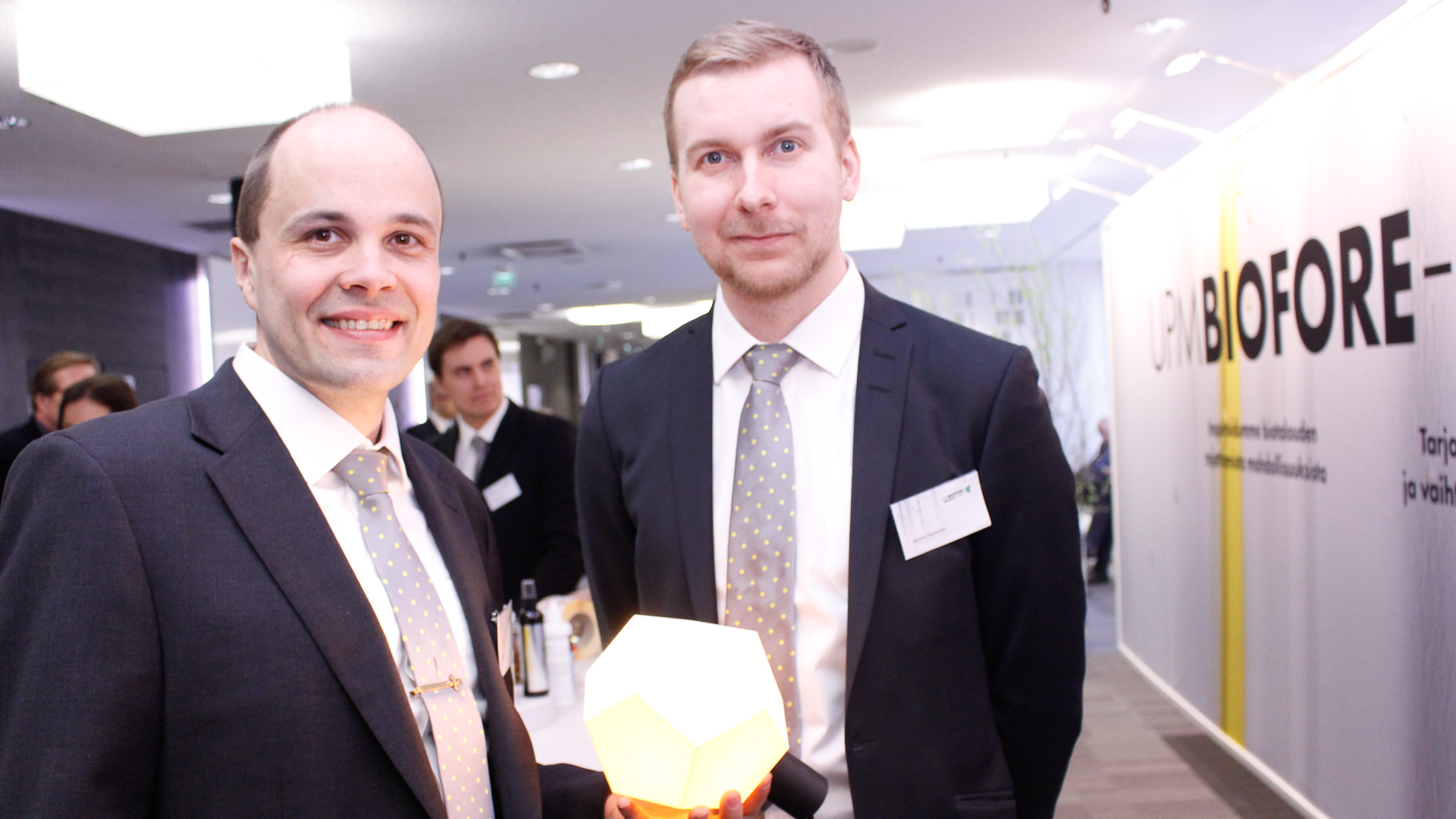 Plastics – using it responsibly and properly recycling it – are current topics in all industries. UPM Raflatac develops labeling solutions with other industry leaders to support brand owners in eliminating unnecessary plastic packaging and achieving their target of using 100% reusable, recyclable or compostable plastic packaging by 2025. The RafCycle recycling programme for thin film materials, wash-off adhesives and label materials containing recycled content are part of the solution.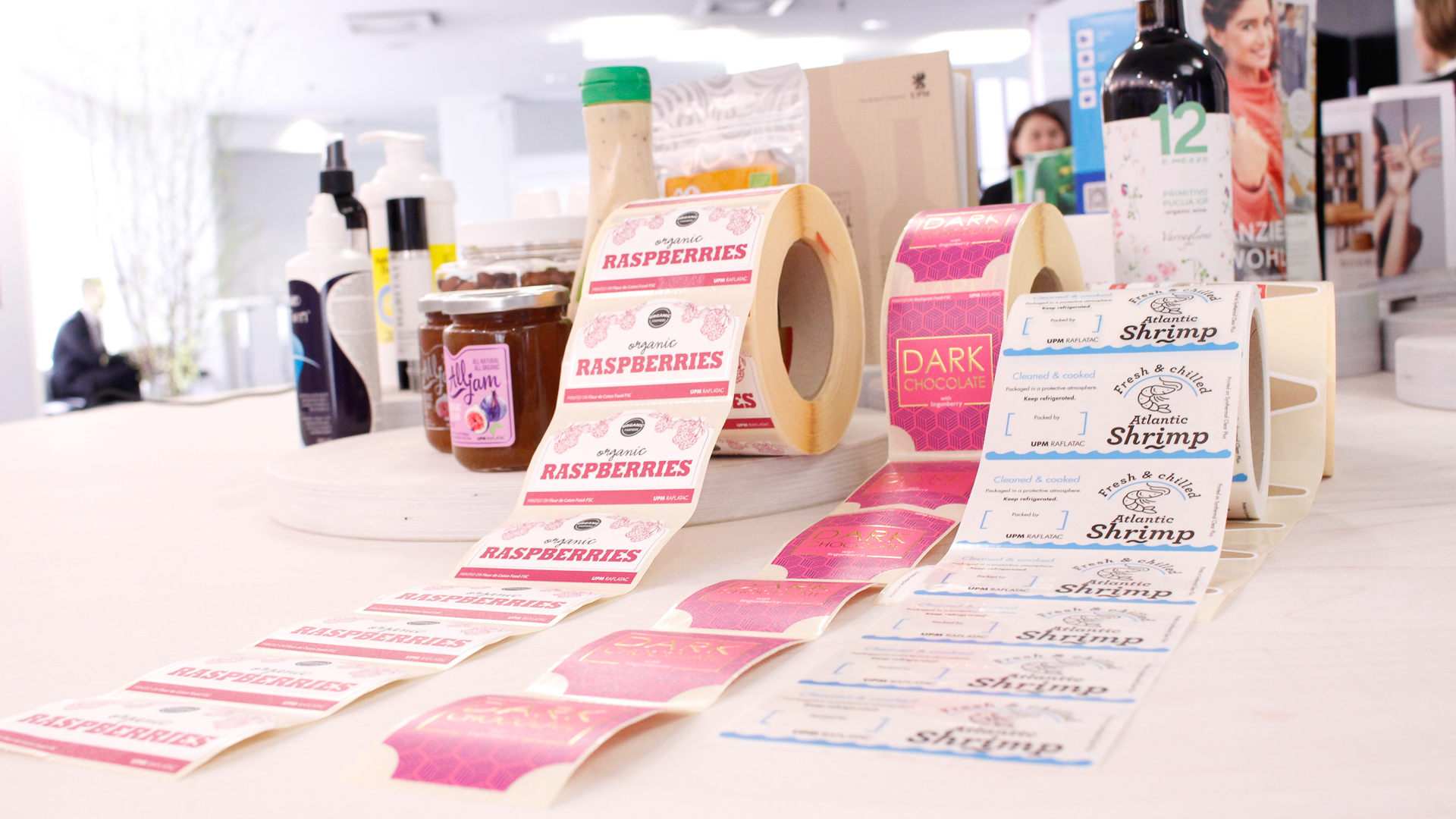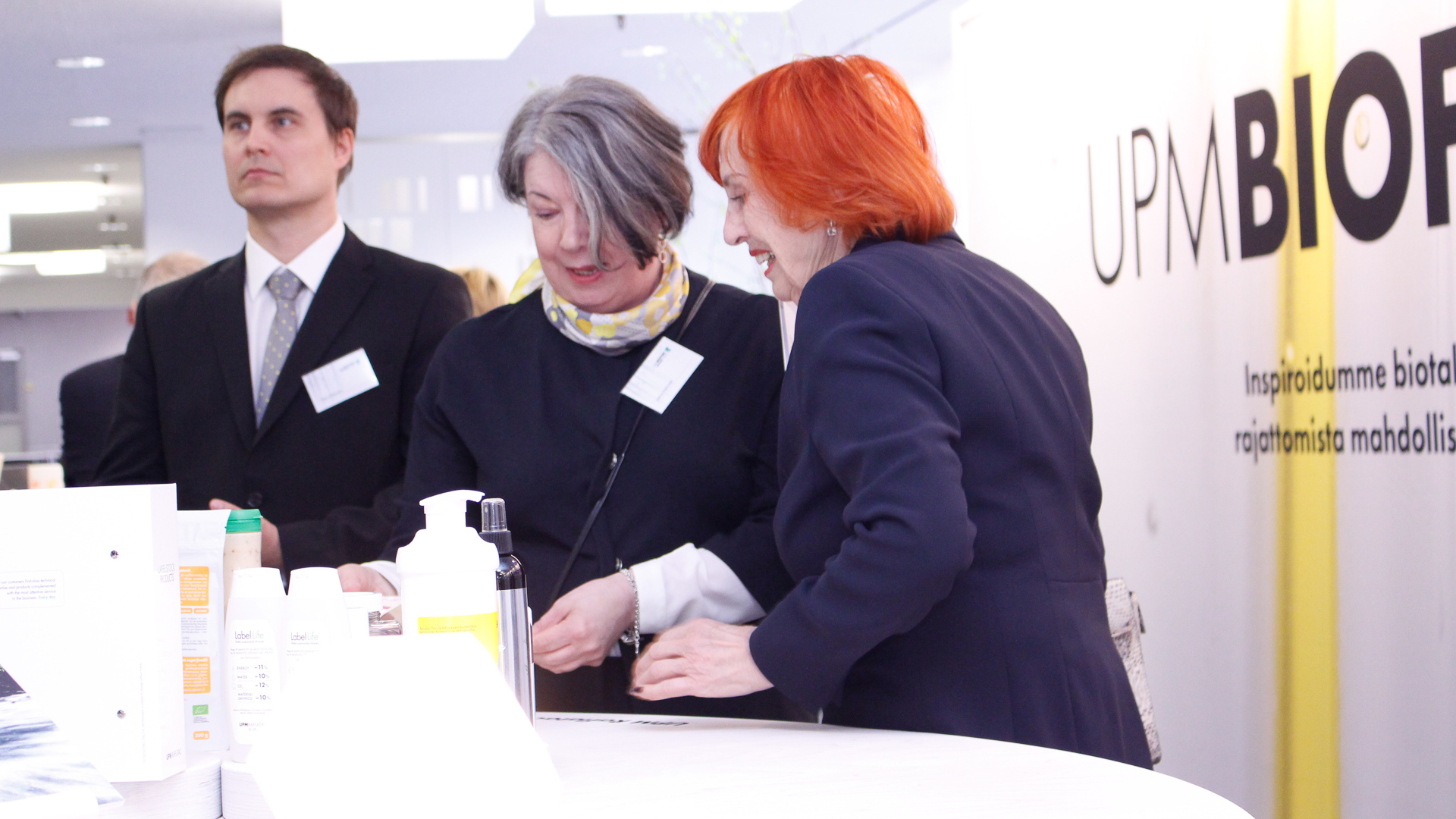 UPM BioVerno renewable diesel is manufactured out of crude tall oil, a residue of pulp production at the UPM Lappeenranta Biorefinery, a fact our shareholders are familiar with. Did you know that the process of making UPM BioVerno also generates renewable naphtha, an excellent raw material for renewable plastics? UPM Biofuels' has now joined forces with Elopak, a supplier of paper-based packaging solutions for liquid food; and with chemical company Dow. Renewable plastic can already be found in Arla's food packaging in stores around Finland. This topic has our shareholders buzzing!
Listen to the interview with Anneli Kunnas from UPM Biofuels: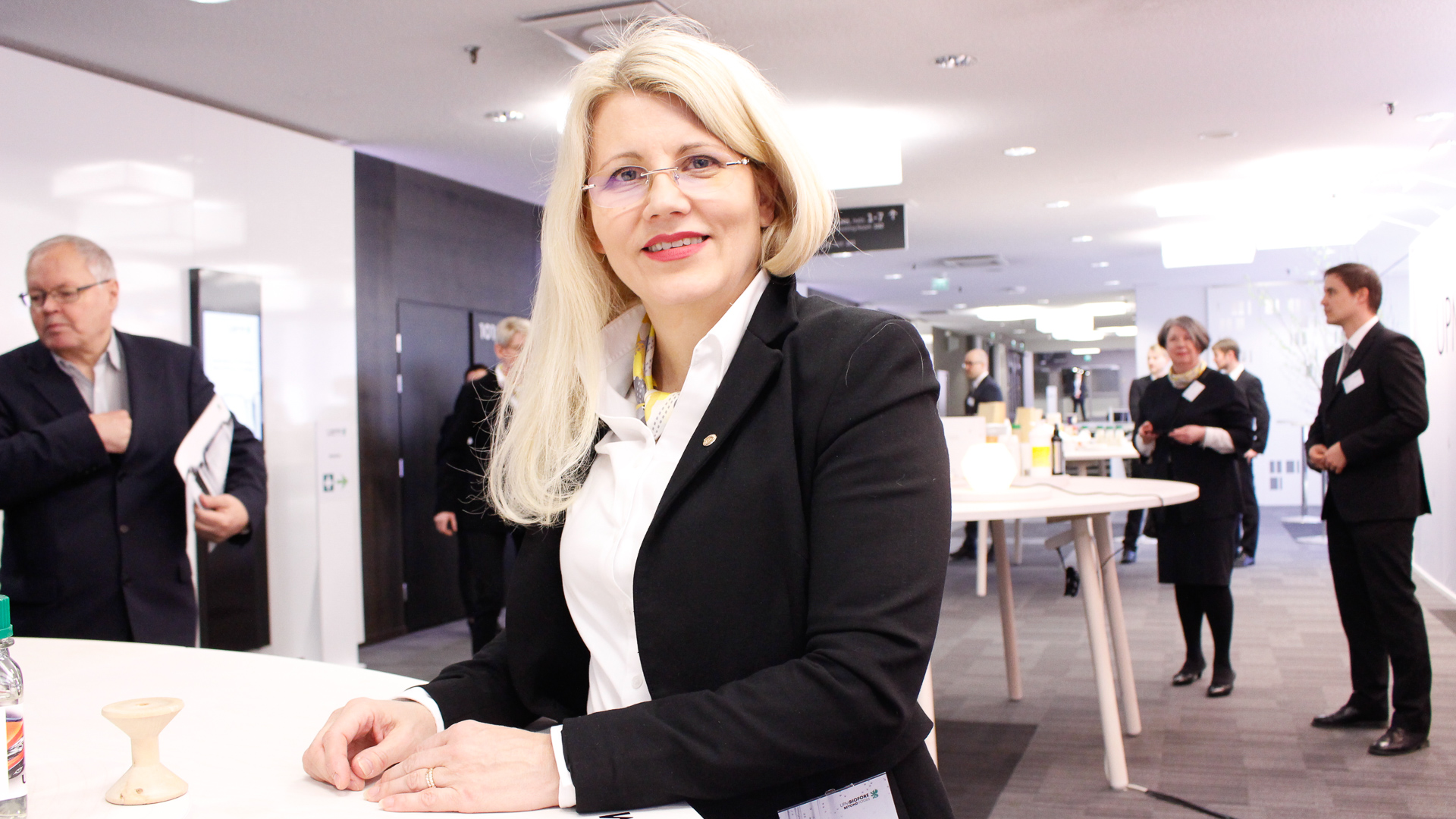 Biofore Share and Care, our sponsorship, donation and volunteer work programme, is an integral part of our annual general meeting every year. Our focus areas are reading and learning, responsible water initiatives, bioinnovations and community engagement. Joining us at the AGM this year are the UPM Foundation, which is based in Uruguay; and the Economy and youth TAT.
Listen to the interviews with Director, Social Responsibility at UPM, Nina Norjama and Magdalena Ibañez from the UPM Foundation:

listen: Magdalena Ibañez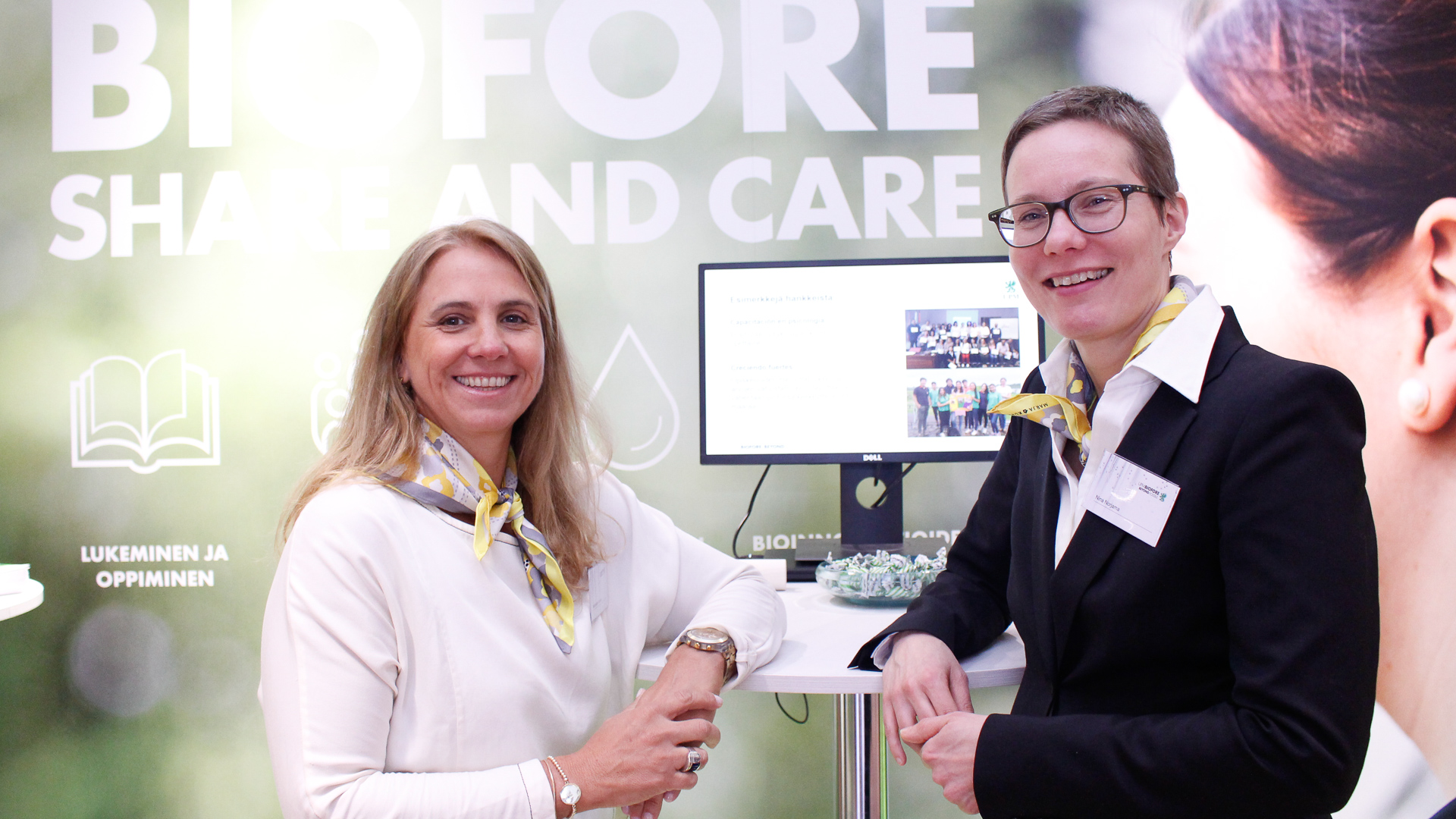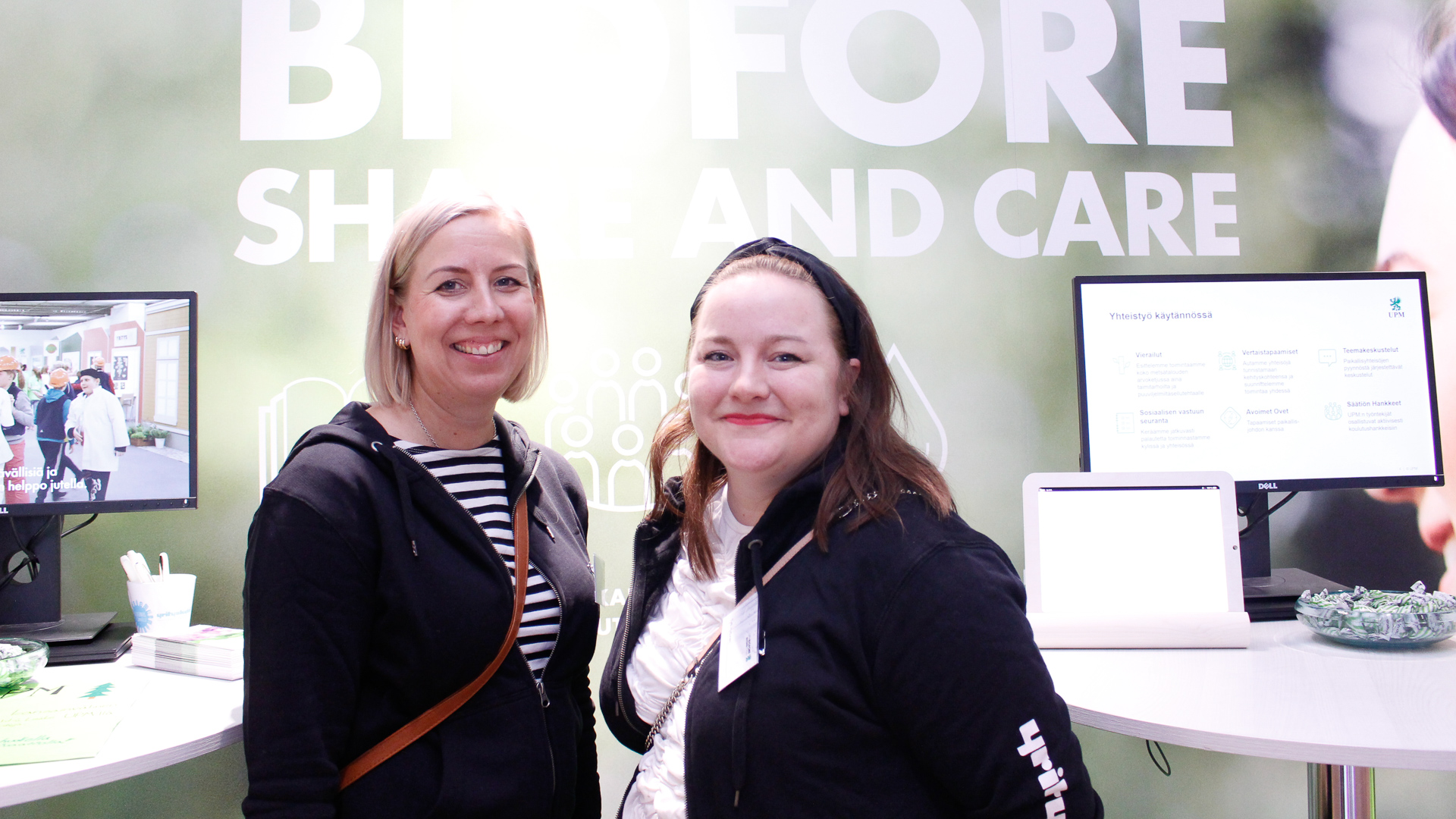 TAT Yrityskylä

13.08 The doors are open! Who is first in line? A record number of shareholders have registered to participate. Our good result and the new brand promise interest a wide audience.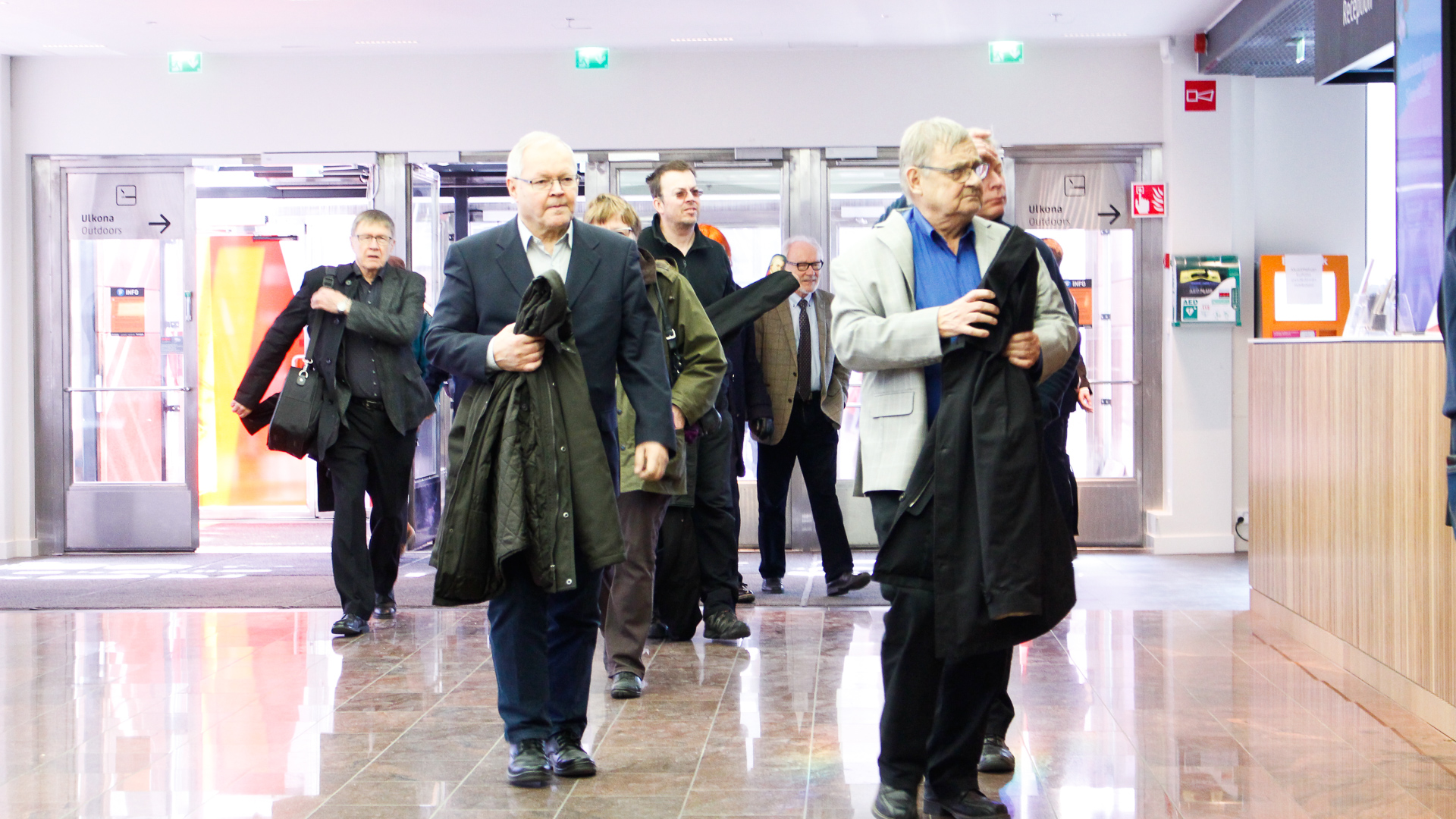 12.30 The product exhibition offers our shareholders the chance to see concrete examples of our products and what we do, and of course to talk to our experts. The meeting is also an opportunity for UPM'ers to exchange information and experiences.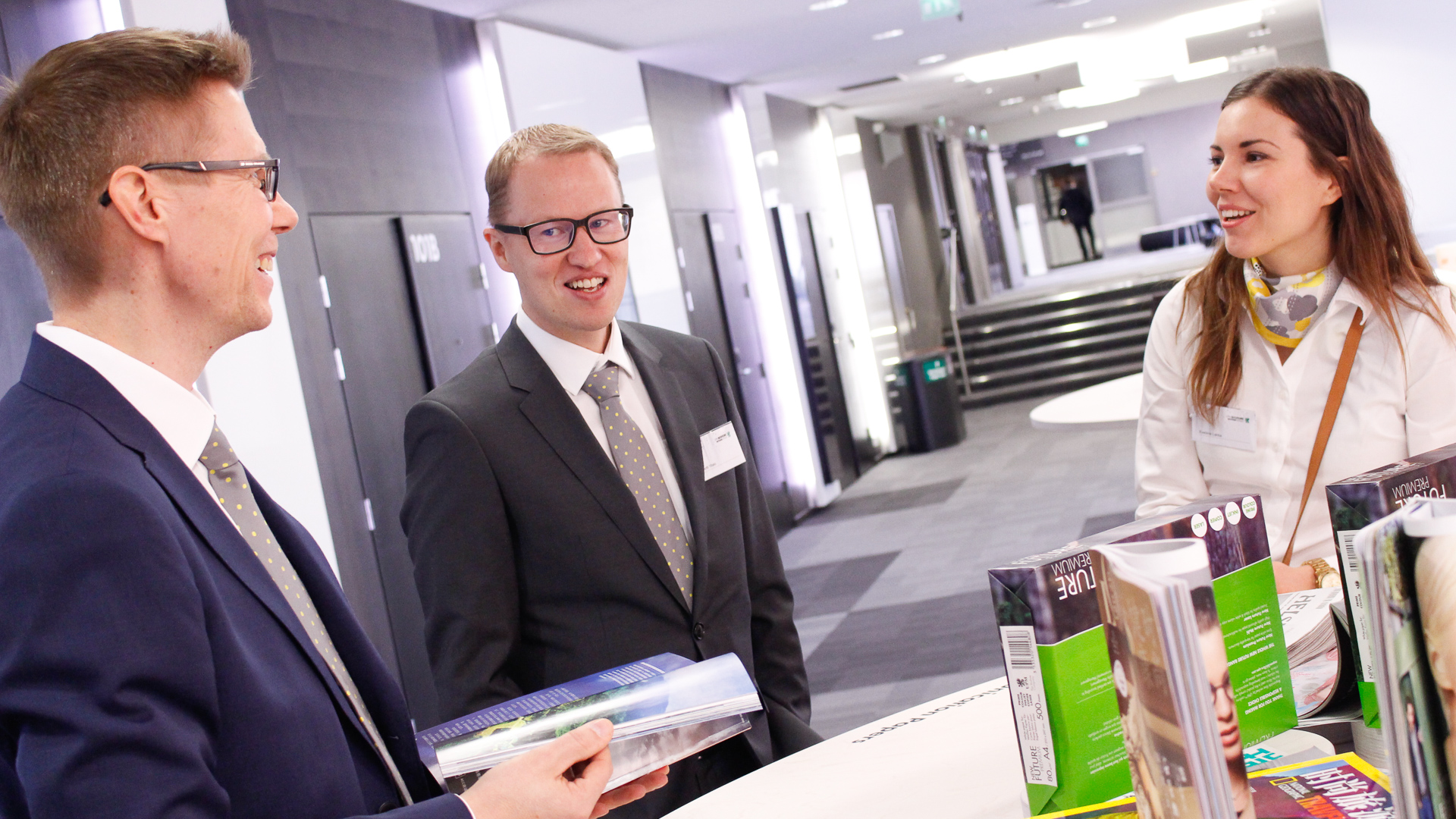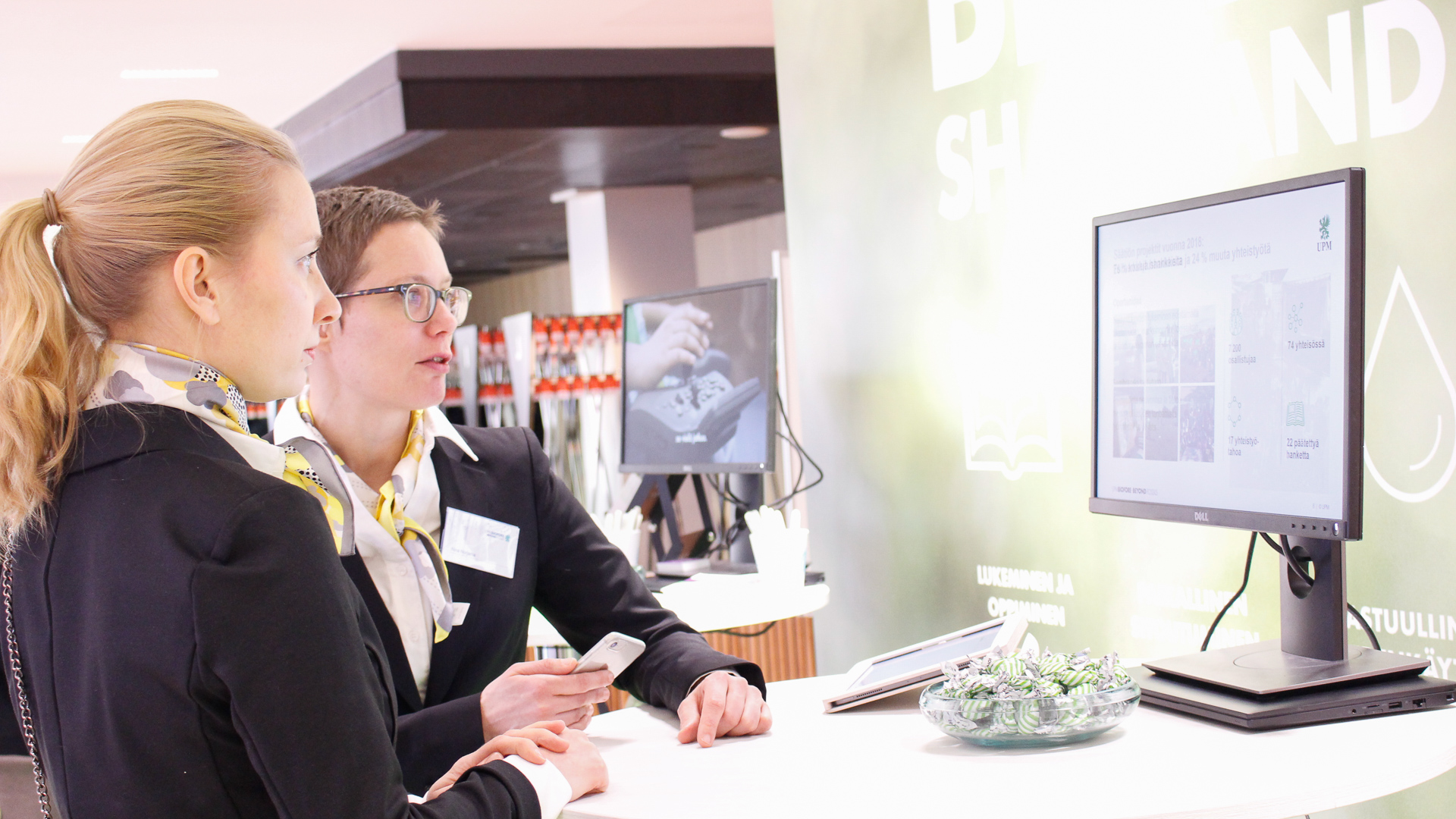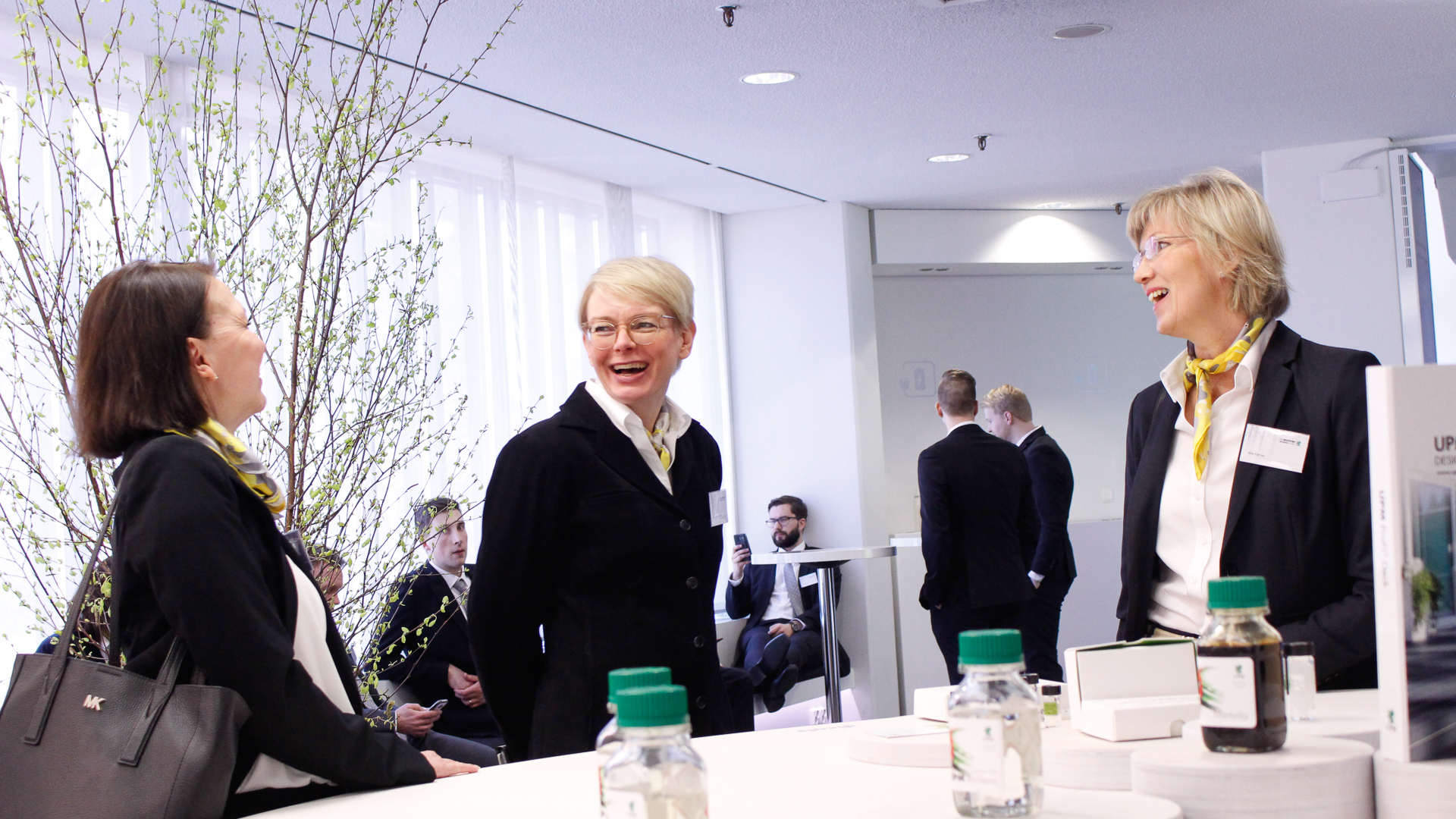 listen: welcoming words

11.40 Ready and eager to meet the shareholders! Around 100 UPM employees take part in creating the event every year.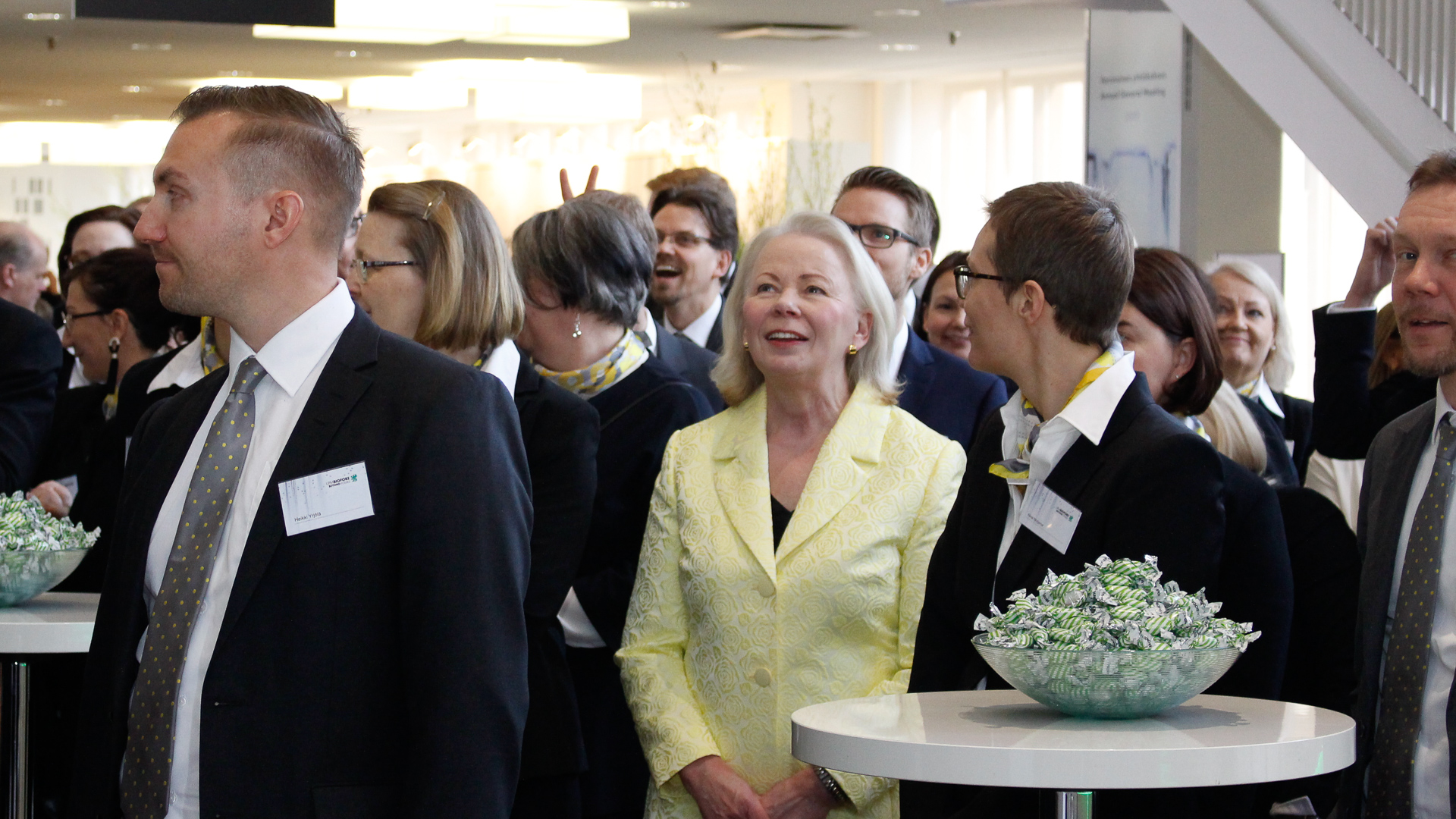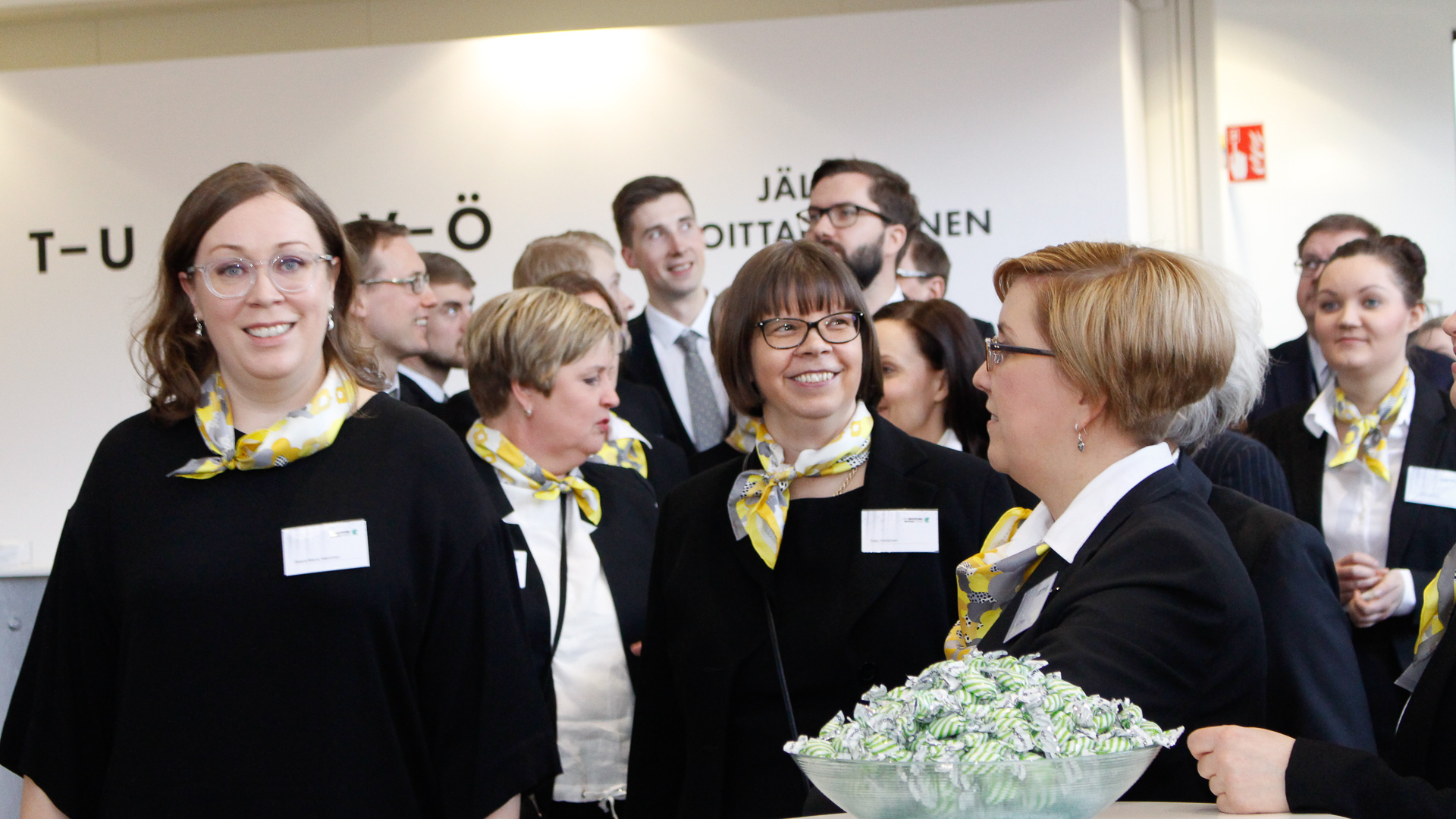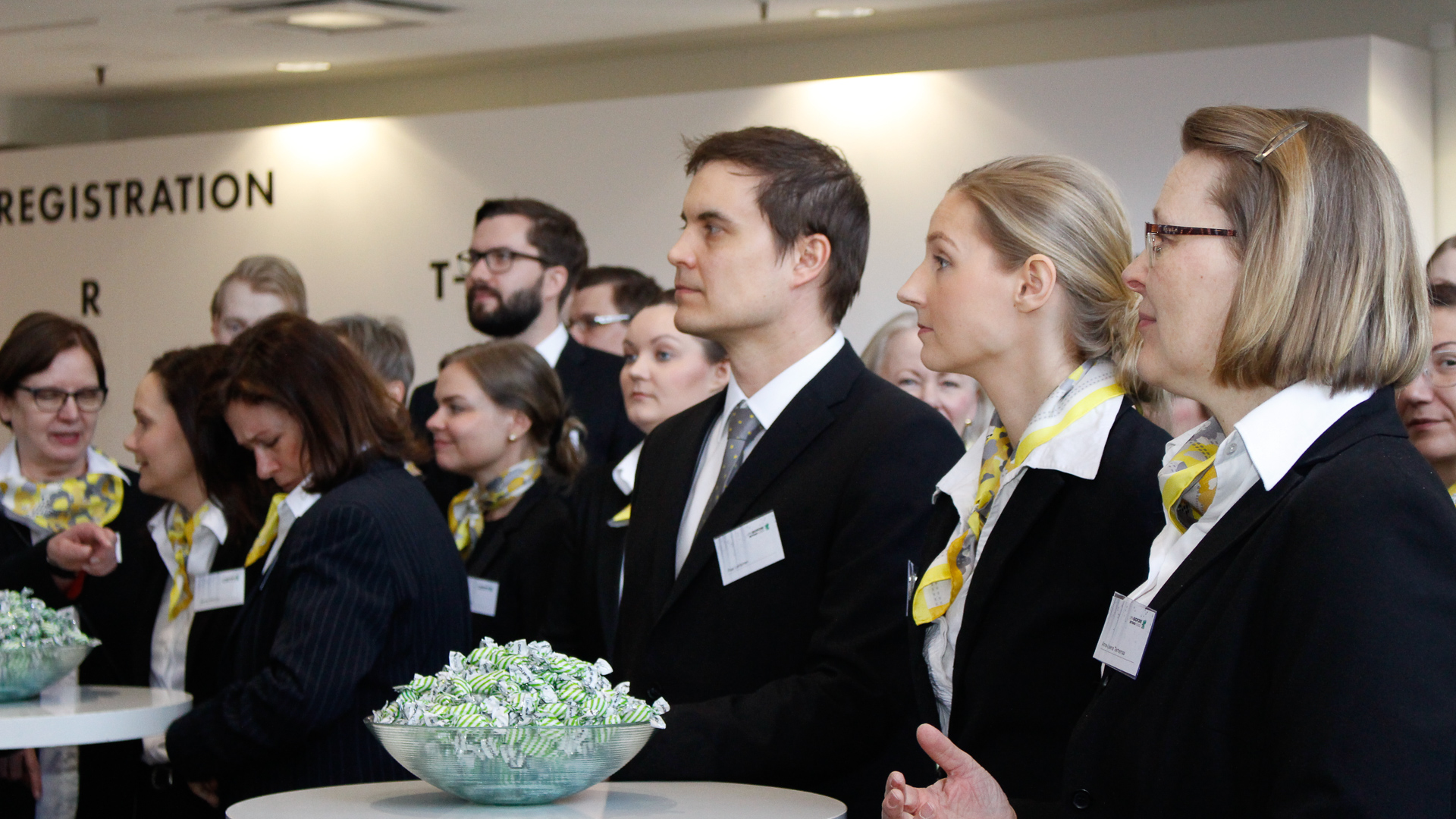 11.35 Every year a staff photograph is taken before the event.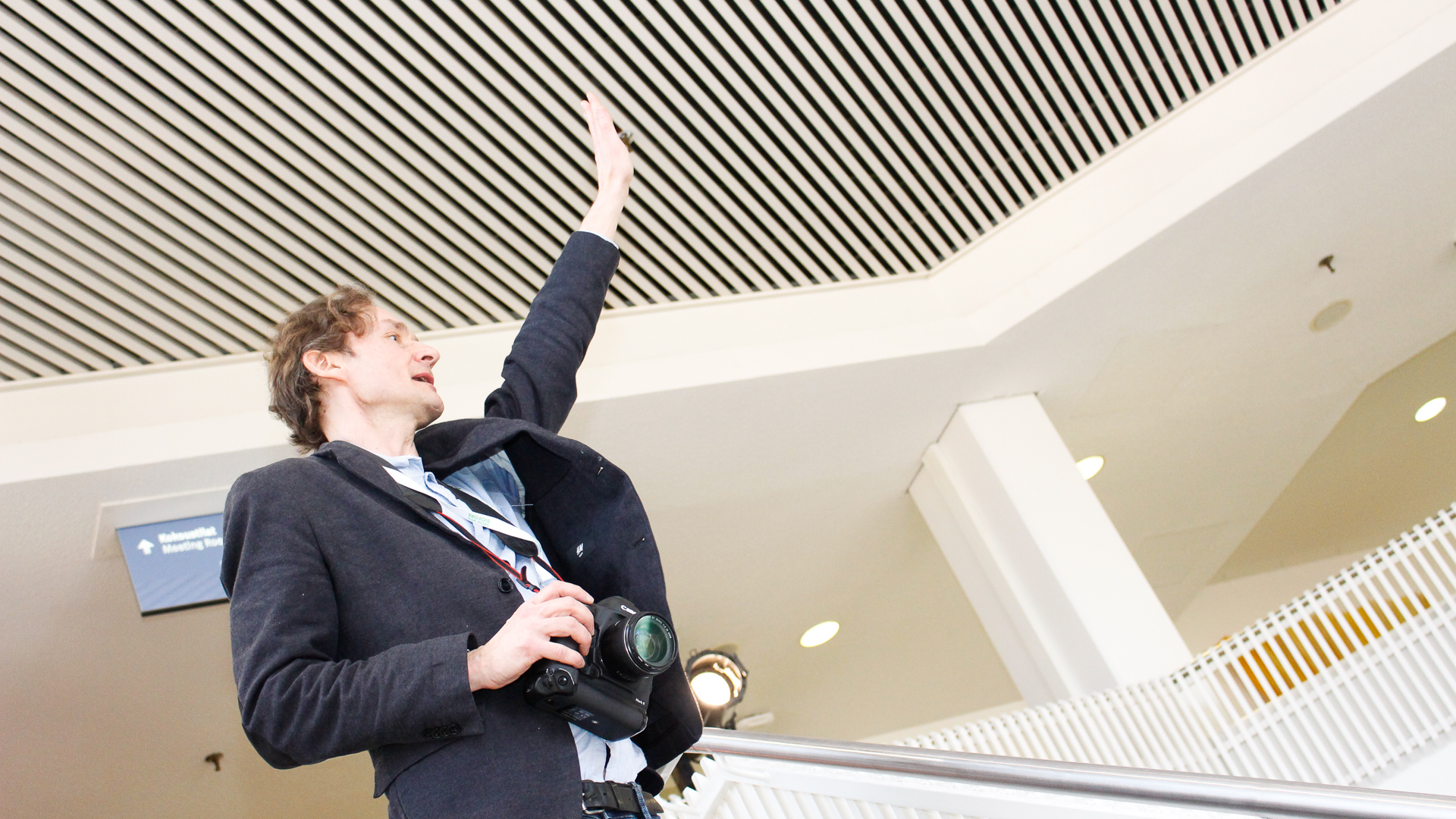 11.05 Oh yes, of course there's candy! Marianne is a Finnish classic.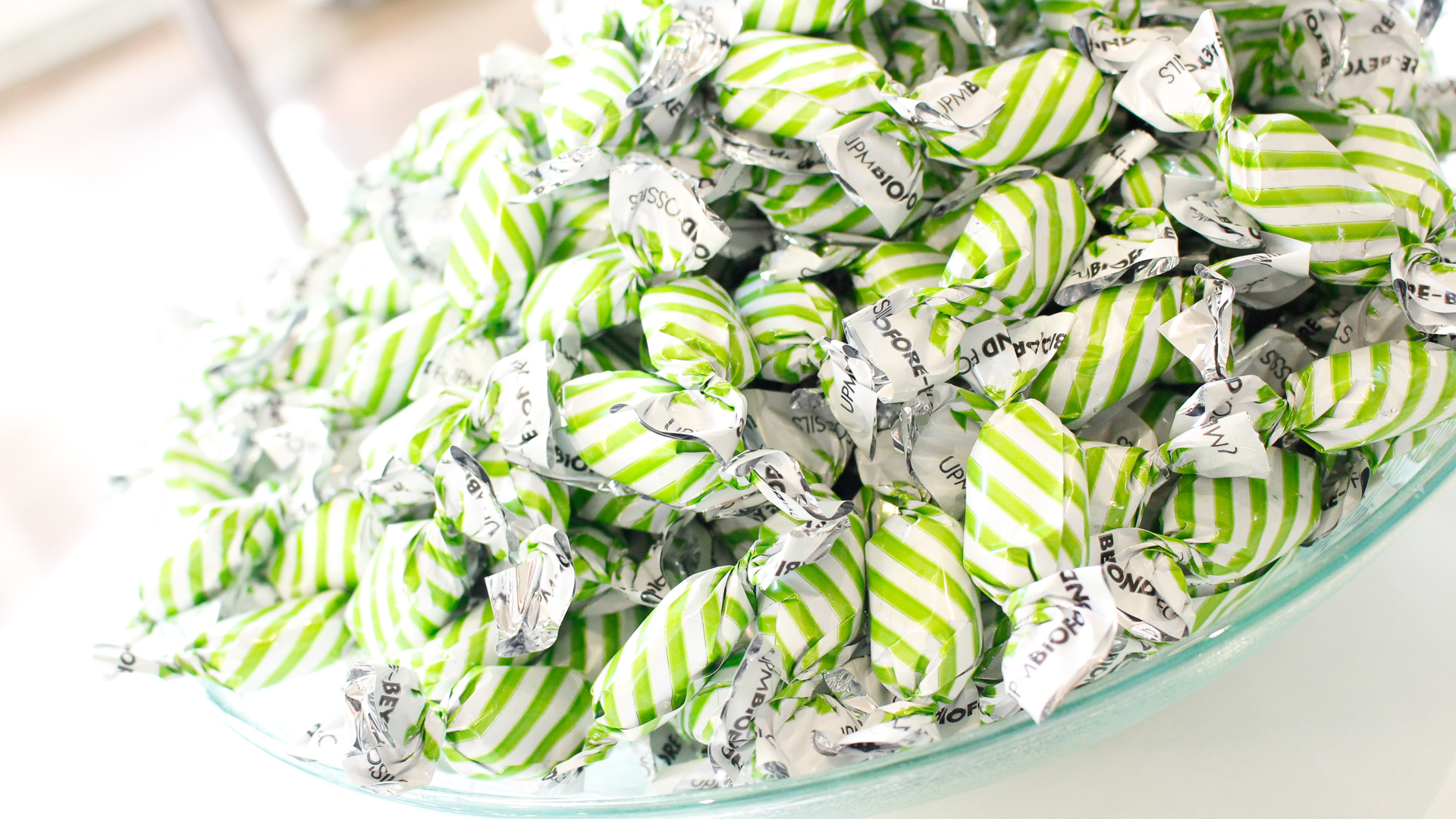 11.00 Staff briefings underway at Messukeskus!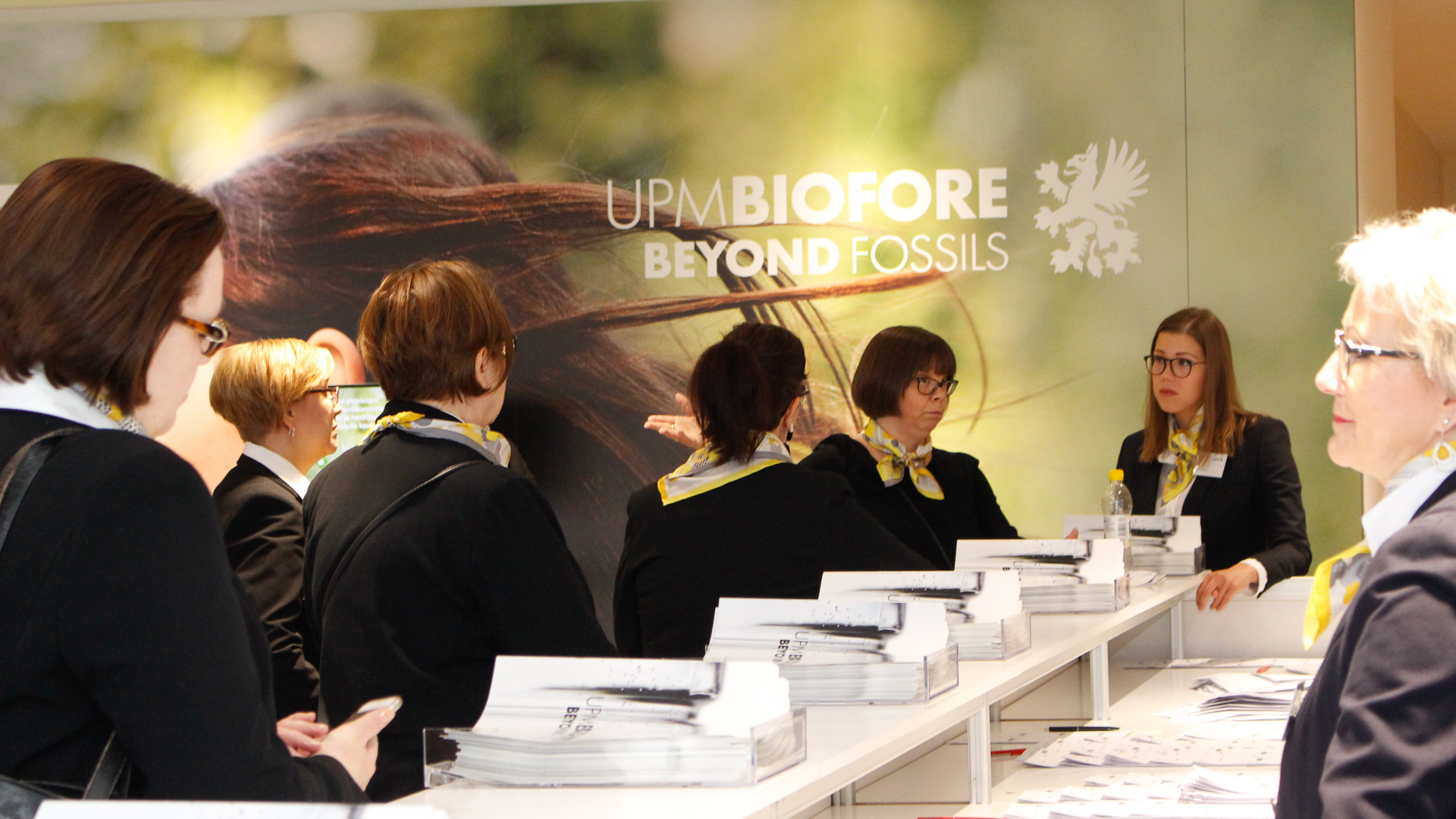 10.55 As in previous years, the AGM is held at The Helsinki Expo and Convention Centre. Follow the signs and you will find your way! The weather is as bright as our future!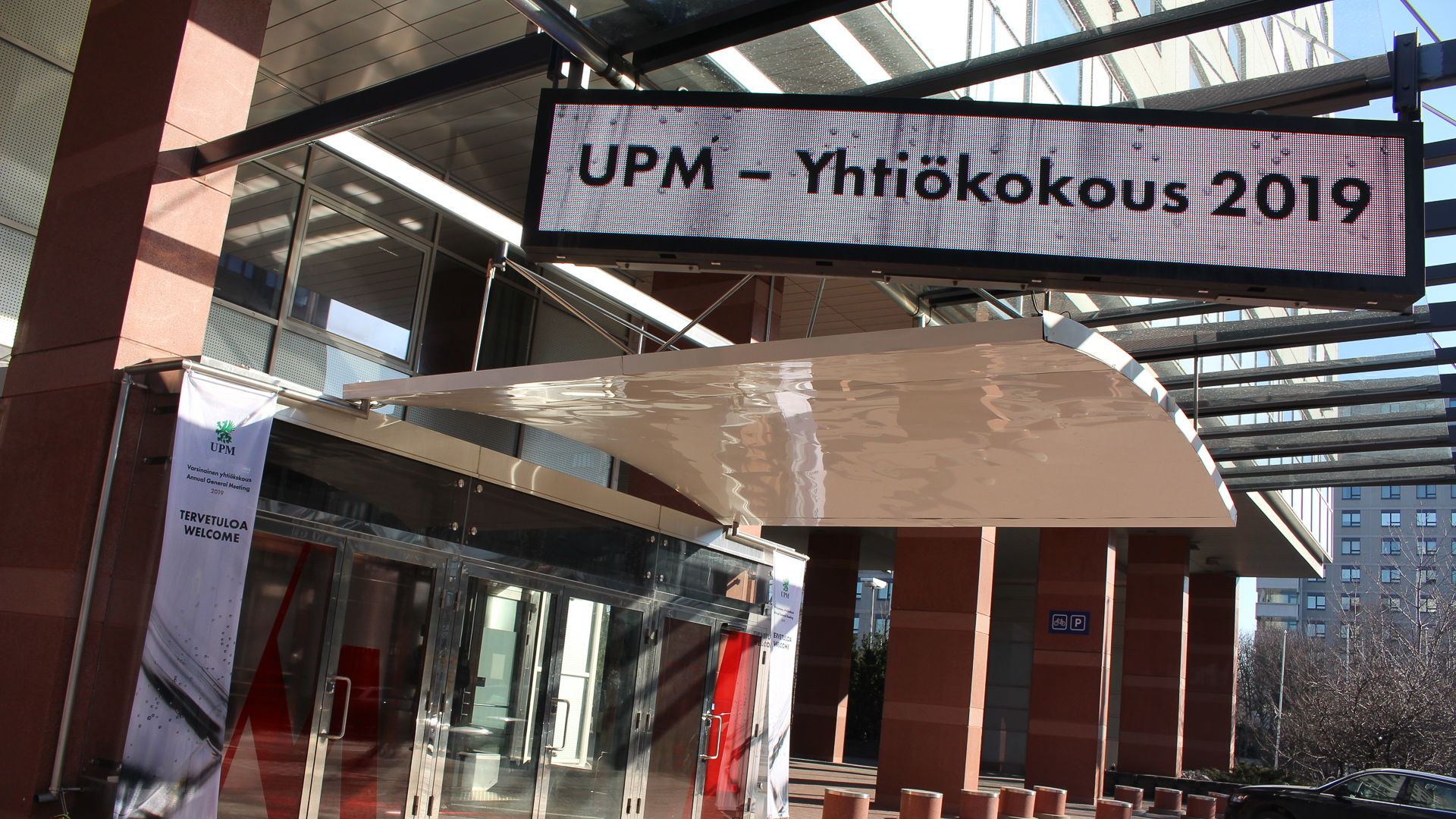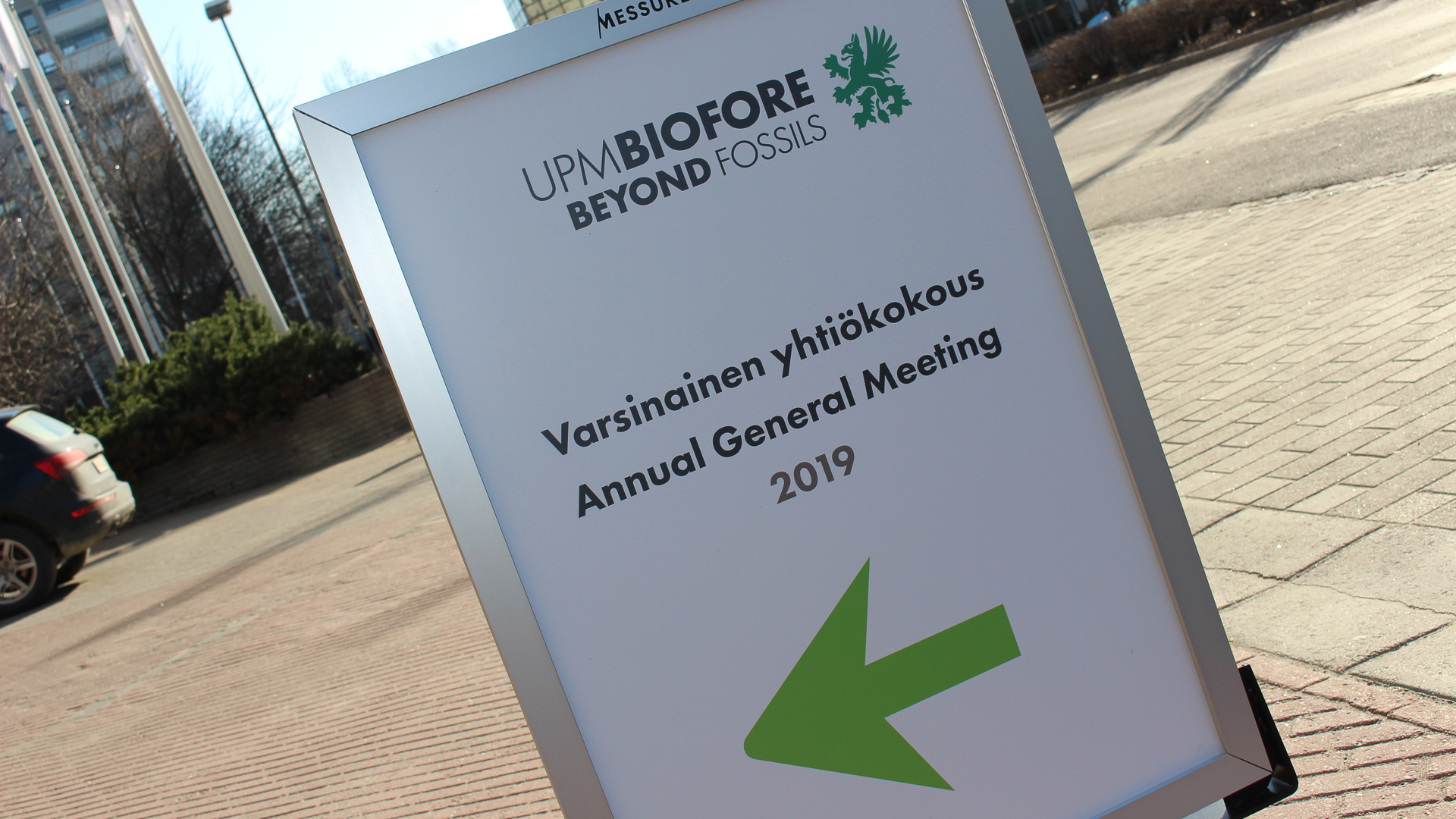 Welcome to the 2019 Annual General Meeting liveblog!
We will update this blog diligently throughout the day. More photos will be uploaded on the next day.

You can also follow the blog in Finnish.
You can access the previous three Annual General Meeting liveblogs through the links below.
Also remember our social media channels: Twitter, Instagram, Facebook and LinkedIn.