Despite China's highly competitive market for talent, a large percentage of our employees have chosen to spend the vast majority of their careers in the same place. More than 42% of employees have worked for UPM Changshu for more than 10 years, while more than 15% have been with us for 20 years, which is when the mill was first established.
Wang Yue is the perfect example of such an employee, having first joined the company more than 22 years ago. She now holds the post of Energy and Utility Director. "I received a lot of support from my colleagues during my first five years at UPM. They gave me clear instructions, guidance and advice, and let me develop myself. They made me believe I could be better and that is something I treasure greatly. When I became a leader, that support continued. I was involved in many decisions and felt that my opinions and views were valued."
Wang Yue's sentiments are echoed by Ziqi Zhao, who first joined UPM in 2017 after leaving university and today works as a Senior Specialist of production at the mill. "Aiming Higher is not just a corporate slogan for me, it represents the constant drive I have to further my career," Ziqi Zhao muses when asked what keeps her at UPM China.
"My manager is always encouraging me and helping with career planning, meaning my ability has improved greatly over the last two years. If I want to go and work in the workshop then I can, it makes no difference if I am a young female or an older man nearing retirement age," she continues.
UPM recognised for good HR practices in China
UPM China's commitment to its employees has been recognised by China Top Employer 2020 award by the Top Employers Institute. This is the eighth time we have received this prestigious accolade, which has been handed out to less than 90 companies in China to date.
Top Employers Institute CEO David Plink says, 'To become recognised as a Top Employer, an organisation will have to prove that the implementation of their people strategies enriches the world of work of their employees. The certified participants are a shining example of a dedication to people practices as they continuously commit to empowering their employees for a better world of work."
The stringent HR Best Practice Survey then requires each company to fill in more than 100 questions covering 600 people development practices across 10 topics, including talent strategy, talent acquisition, learning and development, career and succession management and leadership development.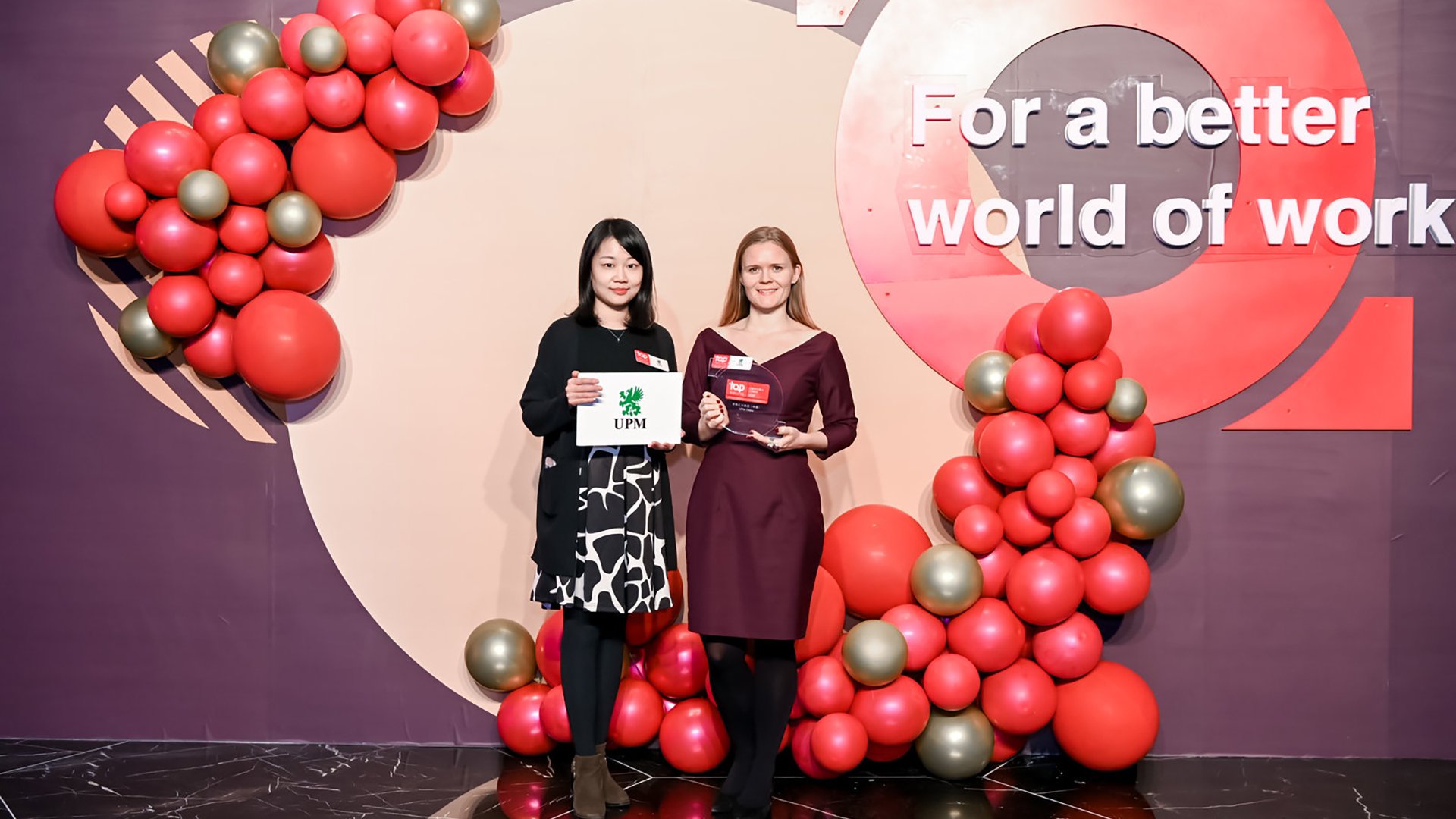 Text: Craig Houston