UPM as an investment
UPM has constantly improved its financial, social and environmental performance. Over the coming years, we can allocate more capital to growing and transforming the company while simultaneously distributing attractive dividend to our shareholders and maintaining headroom in our strong balance sheet.
UPM Strategy - Aiming Higher
Our purpose is to create value by seizing the limitless potential of bioeconomy. It means numerous profitable business opportunities, which are providing safe and sustainable solutions for growing global consumer demand.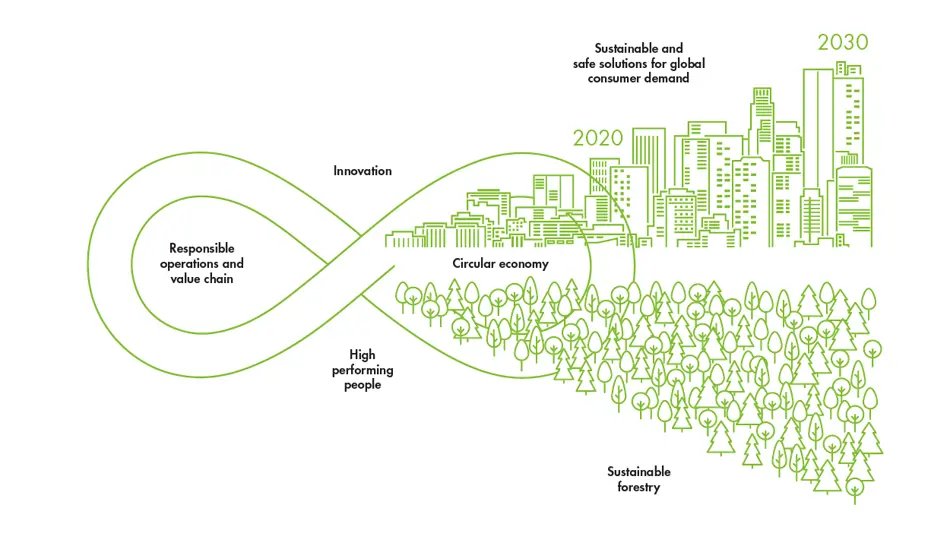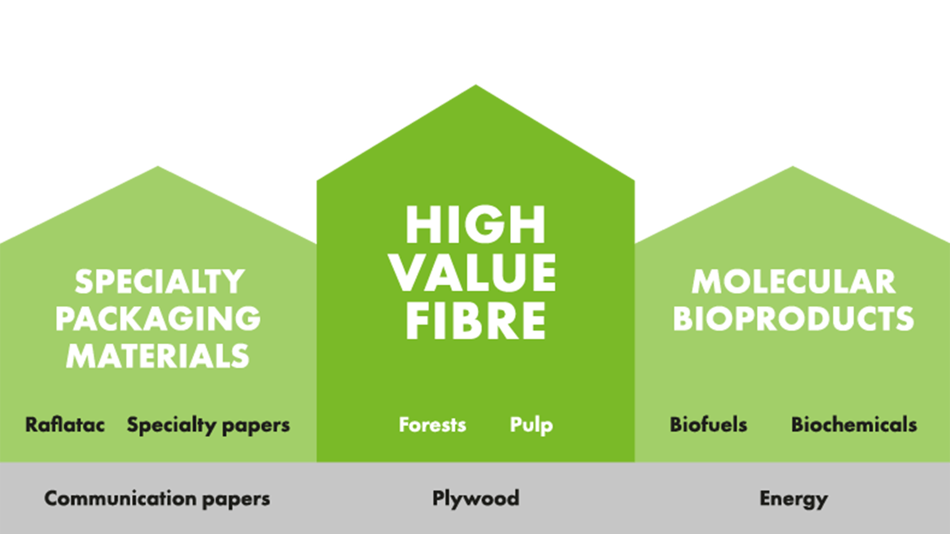 Demand growth for our businesses is supported by global megatrends. We aim to invest in businesses that offer attractive long-term fundamentals for profitability and growth, as well as opportunities to achieve a sustainable competitive advantage.
In the coming years UPM seeks significant growth in Pulp, Specialty packaging materials and Molecular bioproducts. The key factor these three sprearheads have in common is the deep level of knowhow required to manufacture high-quality products. Innovation is at the core of our strategy for future growth.
UPM is committed to continuous improvement in its financial, social and environmental performance. At the business area level, UPM aims for top performance in its respective markets compared with peers.
UPM invests to expand its businesses with strong long-term fundamentals and sustaibnable competitive advantage. The company has clear long-term return targets for its businesses. Earnings growth is prioritised over top-line growth.
UPM's expertise in renewable and recyclable materials, low-emission energy and resource efficiency is the key to developing new, sustainable businesses with high added value and unique competitive advantage.
UPM's responsible operations and value chain, and drive in finding new sustainable solutions mitigate risks, create competitive advantages, open new growth opportunities and help in answering some of the global challenges.
Increasing the share of sustainable growth businesses improves the company's long-term profitability and boosts the value of the shares.
Shareholder value at the core
Creating shareholder value is at the core of our strategy, and we believe this also benefits other stakeholders and society on the long term.
Generating strong cash flow
Strong cash flow enables focused growth investments, focused M&A, new business development as well as attractive dividends to UPM shareholders.
Industry leading balance sheet
An industry-leading balance sheet mitigates risks and enables UPM to accelerate its business portfolio transformation, when the opportunity and timing are right.