Population growth and urbanisation are pushing global demand for electricity. Climate change meanwhile offers a stark reminder of our planet's fragile balance and dwindling resources.
The need for low-emission electricity is growing rapidly, and Finland is one of many countries transitioning towards emission-free power generation. The problem with solar and wind power, however, is that the weather has a direct impact on availability.
While the sun and wind can be unpredictable, hydropower is an emission-free, renewable method of generating electricity that comes with an added advantage: it is rapidly adjustable.
Happier spawning grounds
There is no debating that hydropower plants have had a significant effect on migratory fish stocks, as they create obstructions that prevent fish from returning to their home stream for spawning. In certain locations, stocks have collapsed to an endangered level.
Finland has adopted a National Fish Passage Strategy prioritising the restoration of the natural reproductive cycle of migratory fish in harnessed waterways. This government programme has seen an additional EUR 8 million in funding allocated for the restoration of fish stocks.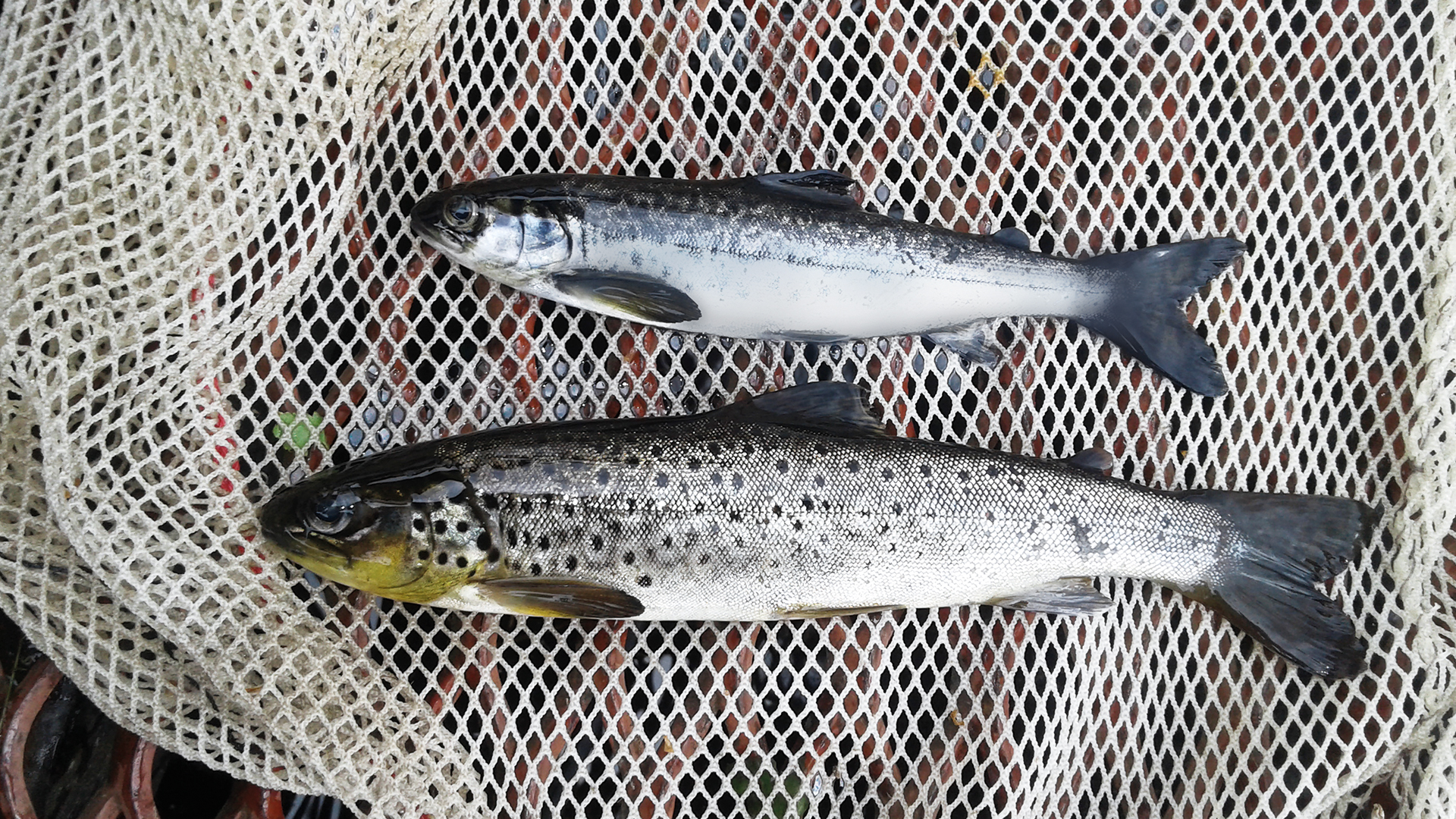 Collaborative projects pave the way forward
"A lot of research and development work is still required. We can advance these efforts through collaboration and jointly funded projects," says Senior Fishery Officer Jouni Tammi from the Natural Resources Department of the Finnish Ministry of Agriculture and Forestry.
Collaborative projects have already been completed in ten different river systems. Restoring fish stocks and preserving biodiversity is a long-term effort requiring committed work for many years into the future.
A good example is the Laurinvirta project launched three years ago by Kuurnan Voima, a local power company planning improvements to its hydropower plant. UPM is involved in the project as a funding partner.
Reviving landlocked salmon
The aim of the project is to promote the natural reproduction cycle of landlocked freshwater salmon. The endangered landlocked salmon in Lake Saimaa have been unable to reproduce naturally for 50 years.
A dedicated five-hectare area in the Pielisjoki River has now been reserved exclusively for spawning. "Mature landlocked salmon will be able to swim upriver to the floodway of the Kuurna power plant without human intervention," says Senior Scientist Jorma Piironen from Natural Resources Institute Finland (Luke).
Kuurnan Voima is building a small power plant on the flood dam at the top of the floodway. This will keep the water level high enough for the salmon without hindering power generation too much. A submerged weir is planned for the mid-section of the floodway, as well as a network of channels and bars to mitigate the effects of fluctuating water levels on the fish habitat.
Covering approximately 300 x 200 metre, the area is expected to be ready by September next year.
"If we stay on schedule, we might see fish swimming upriver to spawn in the area next autumn. With a bit of luck, we might even see the first offspring in November next year."
Photography: UPM Energy, Jorma Piironen; Natural Resources Institute Finland, Kuurnan Voima