Beech forests are managed with continuous cover forestry in Germany, which means that only part of the wood is harvested at a time. Beech is extremely shade-tolerant, and regenerates naturally. Harvest needs to be carried out in wintertime, when there are no leaves in trees, or otherwise the trunks become too heavy and tree crowns may be entangled together, making the operation too dangerous. In continuous cover forestry there is little change in scenery before and after harvest, and minor nuisance for recreational use. Despite this, state forest service representatives told us that they receive immediate negative feedback from public, if harvested wood is spotted by the roadside. Wood is natural, renewable product of the forest, which we need in solutions for sustainable, responsible future. There seems to be a disconnection with forests and wood as a material.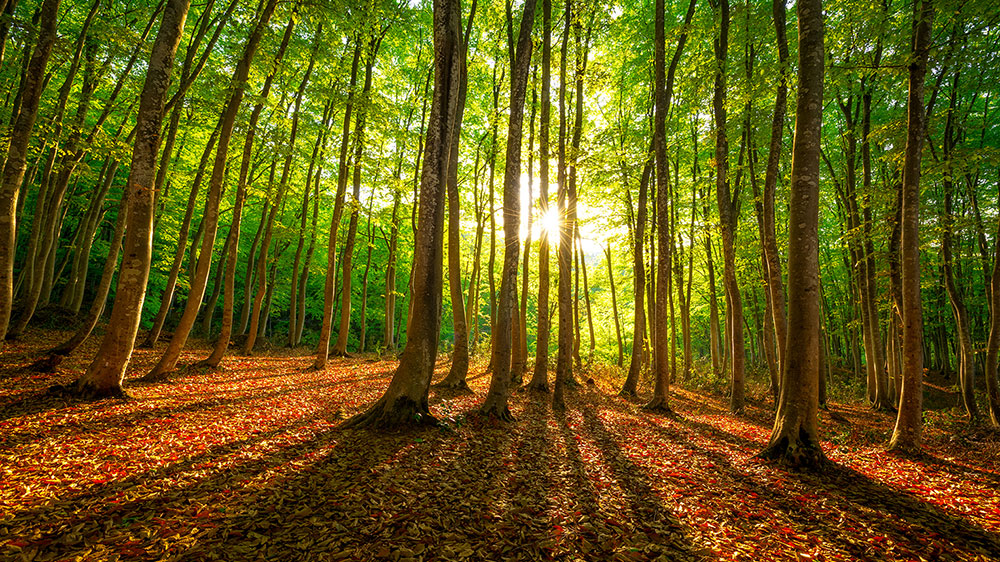 Political level climate and biodiversity targets are more ambitious than ever, and EU wants to lead the way by setting example to the rest of the world. In practice this means growing number of demands to set forest aside for protection of biodiversity, or carbon storage and sinks. In Finland we have national carbon neutrality target for 2035, which has already materialized in lower harvest target levels in state owned forests. UPM has global climate and biodiversity targets, which are part of the recently launched UPM Forest Action responsibility programme together with targets on soil, water and social contribution. How does this all fit together, and what does it mean to our forests and wood sourcing?
First, it is important to have ambitious, science-based targets. Without targets and monitoring, it is impossible to achieve any goals. UPM has targets and indicators for climate and biodiversity, and others are under development in UPM Forest Action.
Second, wood use and forest protection go hand in hand. We need both protection and active, sustainable forest management – forest protection does not solve climate change or biodiversity loss alone. Wood is needed for variety of products, and the markets are global. If less wood is available for the market in Europe, it is produced elsewhere (carbon leakage).
Third, when dealing with forests, we should be realistic, and not base our judgement on emotions. Sustainable forest management promotes growth, health, and vitality of forests, and does not cause deforestation. We need to enhance the dialogue with wider public to discuss and exchange our views on forests and using wood.