UPM Biochemicals and HAERTOL Chemie GmbH announced a development partnership today that will accelerate the introduction of renewable, sustainable forest-sourced materials into the automotive market and reduce fossil resource consumption.
UPM Biochemicals and HAERTOL, both headquartered in Germany, have agreed to form a strategic partnership to produce a new range of carbon neutral engine and battery coolants that will help automotive manufacturers reduce their CO2 footprint.
UPM is investing 750 million Euros to build the world's first industry scale biorefinery in Leuna, Germany, to convert sustainably sourced, certified woody biomass into next generation biochemicals that will enable the vital shift away from fossil-based to renewable materials across a wide range of industries, including automotive. The biorefinery aims to produce 220,000 tonnes annually in total, with start-up targeted to take place by the end of 2023.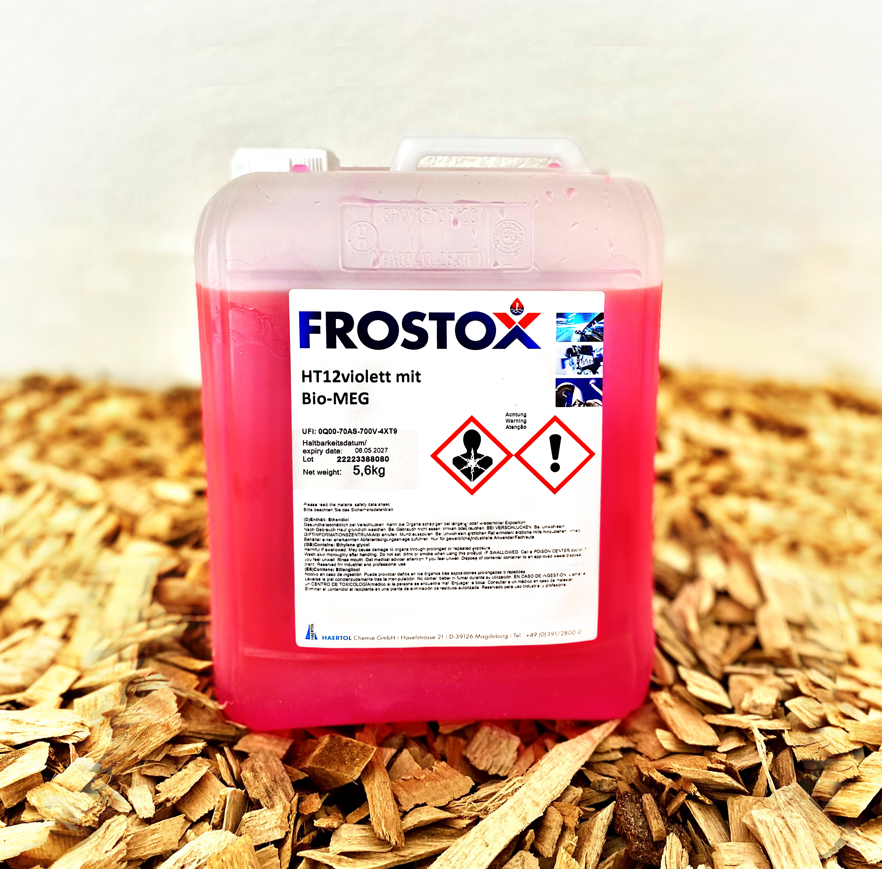 UPM's renewable bio mono-ethylene glycol (Bio-MEG), UPM BioPura™, is produced from sustainably sourced, certified hardwood obtained from forests in the regions around Leuna in Germany. The biomass does not compete with food resources and is carbon negative, therefore enabling the first ever CO2 neutral coolant to be produced. UPM is actively working on optimizing processes and material streams to further reduce emissions and enable carbon neutrality or even negativity of the other products produced in the Leuna biorefinery.
HAERTOL, a leading engine and battery coolant manufacturer in Europe, will be one of the first customers to integrate the renewable materials into their products.
UPM's BioPura™ will enable HAERTOL to offer their customers, leading global automotive brands, a viable option to redefine their net zero targets and significantly reduce their scope three emissions* by switching effortlessly from fossil-based, to a renewable, drop-in ingredient - allowing them to create a carbon neutral coolant.
"Our customers are focused on reducing their carbon footprint. By partnering with UPM, HAERTOL will be able to help them go further, faster" explained Dr. Marco Bergemann, Managing Director and Owner of HAERTOL Chemie GmbH.
"MEG is the main ingredient in every coolant (92-95%). Replacing fossil-based coolants with a new product based on renewable source materials but with the exact same functionality is a complete sustainable transformation. This is especially exciting for electric vehicle manufacturers as an EV can require at least two times more coolant for the temperature management of the battery than vehicles with combustion engines, meaning the life cycle assessment of EVs is further improved."
The UPM biorefinery in Leuna is strategically positioned to shorten supply chains to European manufacturers. HAERTOL's production facility in Magdeburg is only approximately 120km away.
"HAERTOL is a true innovator, and we are delighted to support their drive to reduce the carbon footprint of the automotive industry" said Dr. Michael Duetsch, Vice President Biochemicals at UPM.
"Sourcing from sustainably managed forests such as those in Saxony-Anhalt achieves twin objectives: we switch to renewables, keeping fossils in the ground and by supporting sustainable forest management and reforestation efforts, we help increase their potential to act as carbon sinks."
UPM Biochemicals is actively engaging with industry partners such as HAERTOL to develop new, sustainable applications and products based on the biochemicals to be produced in Leuna. "We believe that transforming the chemical value chain to become more sustainable can only be achieved to open collaboration and active partnerships," added Michael Duetsch. 
UPM Biochemicals and HAERTOL will jointly launch a new range of carbon-neutral engine and battery coolants that will help automakers reduce their carbon footprint. (Picture: UPM Biochemicals)
References
*The UPM life cycle assessment was carried out in accordance with ISO standard 14040, and based on cradle-to-gate system boundary. As the biorefinery is currently in the process of being built, the LCA will be gradually updated with primary data. The study has been critically reviewed by an independent third party according to ISO 14044.
For further information please contact:
Martin Ledwon, Vice President Stakeholder Relations UPM Biochemicals, martin.ledwon@upm.com
UPM, Media Relations
Mon-Fri 9:00-16:00 EET
tel. +358 40 588 3284
media@upm.com
UPM Biochemicals
UPM Biochemicals offers innovative, sustainable and competitive wood-based biochemicals for replacing fossil-based raw materials and improving the environmental performance in various applications. End-use segments for renewable glycols include textiles, PET bottles, packaging, coolants, composites, pharmaceuticals, cosmetics and detergents. Lignin-based Renewable Functional Fillers (RFF) offer a sustainable alternative to carbon black and precipitated silica in a broad range of rubber and plastic applications. UPM is building an industrial scale biorefinery in Leuna, Germany to convert solid wood into next generation biochemicals. www.upmbiochemicals.com
UPM
We deliver renewable and responsible solutions and innovate for a future beyond fossils across six business areas: UPM Fibres, UPM Energy, UPM Raflatac, UPM Specialty Papers, UPM Communication Papers and UPM Plywood. As the industry leader in responsibility, we are committed to the UN Business Ambition for 1.5°C and the science-based targets to mitigate climate change. We employ 17,000 people worldwide and our annual sales are approximately EUR 9,8 billion. Our shares are listed on Nasdaq Helsinki Ltd. UPM Biofore – Beyond fossils. www.upm.com
Haertol
HAERTOL Chemie GmbH has been developing and producing chemical, technical products for the automotive and power plant industries for more than 70 years: engine coolants, heat transfer fluids and special applications - Made in Germany. HAERTOL is a certified supplier in the automotive industry and supplies almost all premium brands in the passenger car sector as well as manufacturers of commercial vehicles and construction machinery with high-quality coolants for initial filling and the aftermarket - for combustion engines as well as for electric cars. The medium-sized and owner-managed company, based in Magdeburg and Hamburg, offers its products and services worldwide. Its research and development laboratories have state-of-the-art analytical equipment and methods. The aim of sustainable corporate management is to manufacture 100% CO2-neutral products from renewable raw materials. www.haertol.de
Follow UPM on Twitter | LinkedIn | Facebook | YouTube | Instagram | #UPM #biofore #beyondfossils